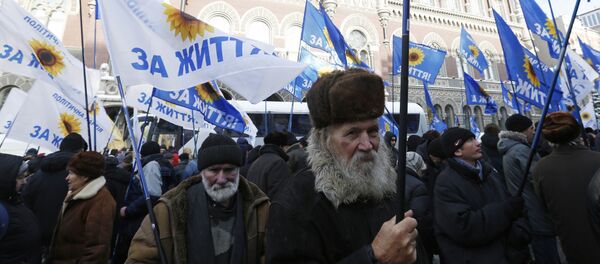 25 January 2017, 12:11 GMT
KIEV (Sputnik) — Some 5,000 are scheduled to attend the LGBT parade, dubbed "The March of Equality", according to the organizers. The event is set to take place at the central Volodymyrska street.
The radicals blocked the street as the participants of the parade started to arrive. The Ukrainian nationalists are dressed in a camouflage uniform, they are shouting slogans and holding posters against the minority group.
The Ukrainian authorities strengthened security measures in the capital in the wake of the LGBT pride parade, but are not taking actions to clear the street from the radicals.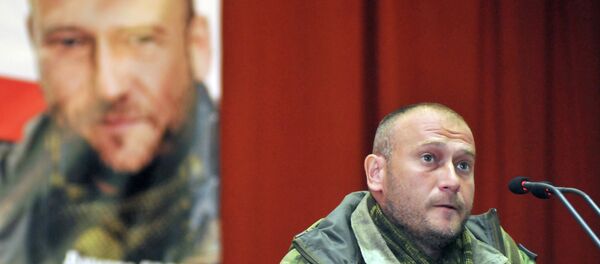 The clashes between the radicals and the LGBT community repeatedly take place in Ukraine. In June, 2015, the radicals came into conflict with participants of the LGBT pride march in Kiev, a total of 11 policemen and several participants of the event were injured in clashes as a result.
Earlier in the year, the Human Rights Watch (HRW), the prominent rights watchdog, expressed concern with the fact that the level of homophobia remains high among Ukrainian high-ranking officials and the population in general.