Mario Mehren, Chairman of the Board of Executive Directors of Wintershall, said that the company does not accept the argument that Nord Stream 2 may strip Ukraine of gas transit fees.
"As a company, our goal is not to consolidate Ukraine's budget," Mehren told Der Spiegel.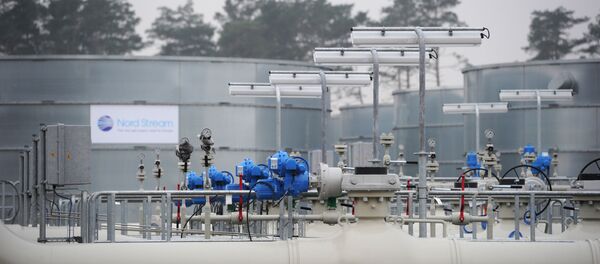 Mehren also pointed to the poor condition of the Ukrainian gas transportation system. According to him, for decades, European consumers have been paying billions for gas transit via Ukraine, but the money was spent on "everything except for the maintenance of the pipeline."
Wintershall hopes to implement the Nord Stream 2 project despite opposition.
"Russia is the only supplier that is able to meet Europe's growing demand for natural gas," Mehren said.
Russian energy giant Gazprom has made no secret of its efforts over the last few years to bypass Eastern European transit states via several offshore pipeline projects, including Nord Stream 2, Turkish Stream, and South Stream, the last of which was cancelled by Brussels in 2014.

An agreement on Nord Stream 2, involving the expansion of the Nord Stream gas pipeline, was signed in early-September 2014, during the Eastern Economic Forum in Russia's Vladivostok. The project includes two pipeline strings, with a total annual capacity of 55 billion cubic meters of gas, from Russia to Germany under the Baltic Sea.
Nord Stream 2 is planned to become operational in 2019. The project needs to be greenlighted by Germany, Finland and Denmark. In 2016, prime ministers of the Czech Republic, Estonia, Hungary, Latvia, Poland, and Slovakia, as well as the Lithuanian president, signed a letter addressed to European Commission President Jean-Claude Juncker, objecting to the construction of the Nord Stream 2 pipeline, since the project could allegedly result in geopolitical destabilization.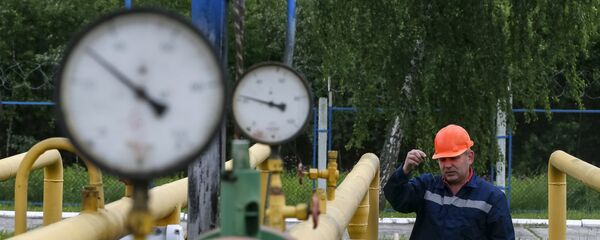 In particular, Kiev fears that Nord Stream 2 will diminish its role as a transit country for Russian gas supplied to Europe, thus stripping the Ukrainian budget of considerable transit fees.
Earlier this month, Ukrainian Prime Minister Volodymyr Groysman said that Ukraine is taking measures to prevent the implementation of Nord Stream 2.
"I want to assure you that Ukraine takes all political and legal measures to protect national interests, including coordinating our efforts with other international partners to prevent the construction of this political project that threatens the national security of Ukraine and other states," Groysman told the Ukrainian parliament.
In December, Naftogaz head Andriy Kobolyev said implementation of the Nord Stream 2 could lead to the cancellation of gas transit through Ukraine, thus depriving it of transit revenue and cutting the value of the country's gas transportation system to a fifth.