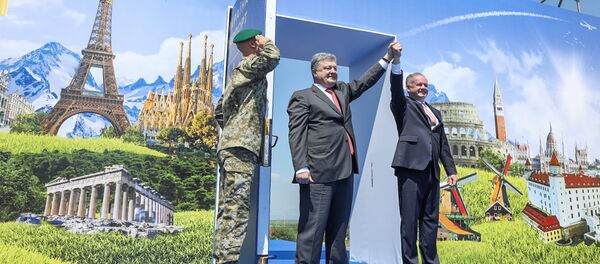 KIEV (Sputnik) — Earlier in the day, Poroshenko's Press Secretary Svyatoslav Tsegolko wrote on Twitter that the Ukrainian leader had left for his state visit to the United States. Tsegolko did not, however, specify either the visit's timetable or its agenda.
The Ukrainian 1+1 broadcaster reported, citing its own source, that on Tuesday morning Poroshenko is expected to meet with US Vice President Mike Pence after which a one-on-one meeting with Trump is scheduled. Both meetings are expected to be held behind closed doors, and it is likely that Poroshenko will participate in a press briefing without his US counterpart.
Poroshenko also plans to hold talks with US House of Representatives speaker Paul Ryan, as well as discuss the alternatives to Russia's Nord Stream 2 gas pipeline in Europe, which will bypass Ukraine, with Secretary of Energy Rick Perry.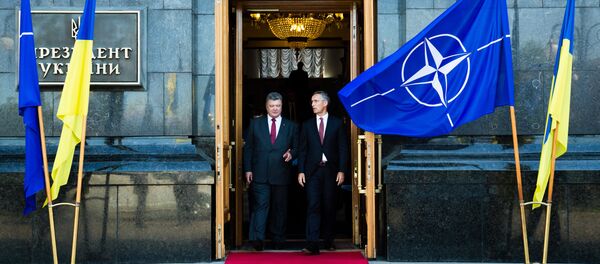 According to the same broadcaster's sources in the White House, Poroshenko's visit to the United States is aimed at demonstrating to the US establishment that the policies of the current administration are not pro-Russian, since Washington is in talks with all sides. The US and Ukrainian leaders are also expected to discuss alternatives to the so-called Normandy Four format on settling the conflict in east Ukraine.
According to various media reports, the Ukrainian Foreign Ministry has been working to arrange Poroshenko and Trump's meeting since the latter's victory in the 2016 US presidential election.