Speaking in an interview with local media, the naturalized German immigrant explains he arrived in 1945 with a passport — allegedly a forgery produced by the Gestapo at the conclusion of World War II — identifying him as Herman Guntherberg.
​He said he decided to emerge from his extended period in hiding as Mossad — the Israeli secret service — officially abandoned their policy of pursuing Nazi war criminals in 2016. Much of Mossad's early work involved the capture of former Nazis hiding in Latin America, with the kidnap of Zyklon-B procurer Adolf Eichmann in 1960 a particularly famous example. He intends to publish an autobiography in September and "restore" his public image.
"I've been blamed for a lot of crimes I've never committed. Because of that, I've had to spend more than half of my life hiding from Jews, so I've had my punishment already. I've been depicted as a bad guy only because we lost the war. When people read my side of the story, it will change the way the perceive me," Guntherberg/Hitler said.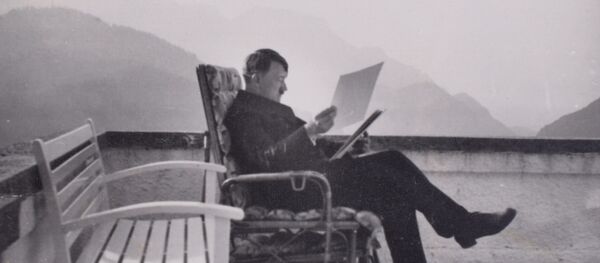 ​While mainstream historians universally concur Hitler committed suicide April 30, 1945 in the Fuhrerbunker, Berlin as the Red Army ran roughshod over the German capital, some alternative chroniclers have suggested the Fuhrer may have escaped to Latin America, as so many other Nazis did at the conclusion of the war.
In July 2016, Abel Basti published a revised edition of "Hitler in Exile" — he suggested the fallen Fuhrer fled to Argentina, where he then lived for ten years, before moving to Paraguay, under the protection of dictator Alfredo Stroessner, who had German roots. Basti says Hitler died February 3, 1971 in Paraguay.
Predictably, few believe the old man's story — including his wife of 55 years, Angela Martinez. She suggests his shocking claims are the product of dementia, and her husband never mentioned Hitler or the Nazis until 2015, when he began exhibiting symptoms of Alzheimer's disease. At most, she thinks her husband may have been a Nazi who feels guilty about his past.
"Sometimes, he would forget who I was and where he was. He looked like he was in trance, and he would start talking about Jews and demons. Then he'd come back to normal," she said.
Nazi Artifacts
Purely coincidentally, mere days after Guntherberg/Hitler made his astonishing assertion, Argentinean police found a veritable hoard of Nazi artifacts in a home in Beccar, Buenos Aires, potentially the largest collection of National Socialist relics identified in the country's history. Items include a bust relief of Adolf Hitler, magnifying glasses in boxes and a medical device to measure head sizes.
​Argentinean Security Minister Patricia Bullrich said some of the pieces were accompanied by photos, including a photo negative of Hitler with one of the magnifying glasses not released to the public — authorities believe this was a means of making them more attractive to collectors, showing they were once used by the Fuhrer.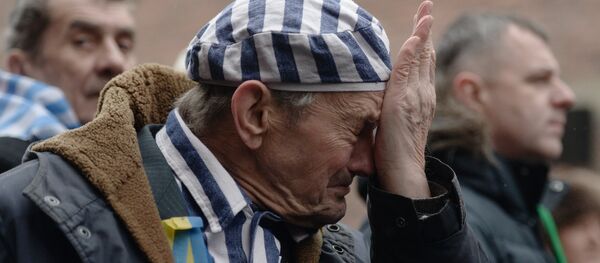 27 January 2015, 09:53 GMT
Ariel Cohen Sabban, president of the Argentine Jewish Associations Delegation said the find was irrefutable evidence that following WW2 "the doors were open in Argentina" for top Nazi figures.
Local law enforcement agents followed the collector and raided his home on June 8 with a judicial order, finding a large bookshelf in his study that gave way to a secret passageway leading to a room crammed with Nazi iconography.
Sale of Nazi memorabilia is prohibited in Argentina, as in many other countries in the world. Moreover, no mainstream auction house in the world will sell such "mementos" and eBay has strict rules on sales.