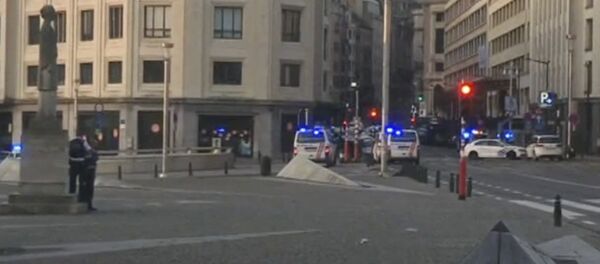 BRUSSELS (Sputnik) — The Belgian authorities decided not to increase the terrorist threat level in the country to the final, fourth tier, following a terrorist attack on the Brussels central train station, Benoit Ramacker, the spokesman for the Belgian crisis center at the Interior Ministry told Sputnik Wednesday.
"The threat level remains on the tier 3, there are no changes," Ramacker said.
On Tuesday, the military neutralized an identified man, who carried out a small explosion at the central train station of Brussels. According to the Brussels police, the situation is under control.