Some 135 people may have been infected with HIV, Hepatitis A, and Hepatitis B over the course of the past ten years, according to the Air Force medical chief, after clinic implements were improperly sterilized.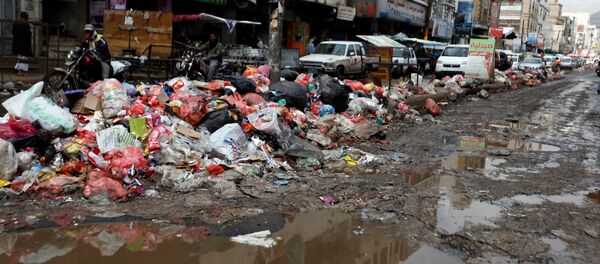 Endoscopes, used in gastrointestinal surgery and other procedures, wielded by Air Force Medical Service staff at the US Al Udeid Air Base in Qatar, were, according to the Air Force Times, "cleaned in a manner inconsistent with sterilization guidelines," according to the Air Force medical chief.
According to reports, some 135 patients at the air base medical facility underwent procedures requiring the use of the improperly cleaned medical devices between April 2008 and April 2016.
Applying quick public relations damage control, a spokesperson for the Air Force claimed that a risk of an infection is "very small, particularly in a deployed environment," due to the requirement of all Air Force service members to test negative for HIV prior to being sent to foreign lands.
An apology for the embarrassing and potentially deadly oversight was offered by the top Air Force doctor.
"Providing quality healthcare to our airmen and their families is our top priority," the chief said in a statement. "We apologize to our patients and assure them that appropriate actions have been taken to address and mitigate the causes that led to this problem," cited by the Air Force Times.
The Air Force announcement included a statement asserting that the the Al Udeid air base clinic no longer performs surgical procedures requiring endoscopes, including endoscopies and colonoscopies.
"Our patients put their trust in us when they step into any of our medical facilities," the Air Force Surgeon General's statement declared.
"We take potential risk to patient safety very seriously and are committed to informing those under our care of any increased risk," the statement added.
According to reports, the Air Force Medical Service is tracking down those thought to be potentially be at risk of infection and speedily reviewing sterilization procedures.