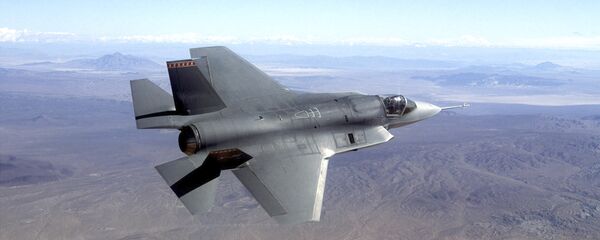 The White House has confirmed the meeting of US President Donald Trump with Ukrainian President Petro Poroshenko in Washington.
The meeting will be held on Tuesday at 11.00 a.m. local time (18.00 Moscow time) in a trilateral format.
President Trump intends to join the previously-scheduled meeting between Poroshenko and US Vice President Mike Pence.
The agenda of the meeting has not been revealed, and the White House has not yet announced any statements for the press.
Earlier, the Ukrainian Foreign Ministry said that during the talks, Poroshenko is due to touch on issues related to Crimea and put more pressure on Russia.
Experts, for their part, suggested that high on the agenda will be a new format for the participation of the US in resolving the conflict in eastern Ukraine as well as a bill on the reintegration of eastern Ukraine's Donbass region.
Speaking to Sputnik, Russian political analyst Anatoly Petrenko said that by planning just to "drop in" during the meeting between Poroshenko and Pence, President Trump wants to emphasize the unofficial nature of their talks.
"It's such a diplomatic trick in order not to irritate many about the official meeting. Washington seeks to present it as an informal brief meeting of the two presidents in the vice-president's office. Trump will just drop in to sit down with Poroshenko," Petrenko said.
He added that "it is difficult to say whether the reintegration of Donbass will be discussed even though Poroshenko will certainly try to raise this issue during the meeting."
According to Petrenko, the meeting is expected to help both Poroshenko and Trump decide an array of issues.
"For Poroshenko, it will add to his approval rating and will underscore the fact that it is the Ukrainian leader rather than the Russian President, who was the first to meet Trump. Russophobic things can be seen even in this example," Petrenko pointed out.
In his opinion, one should not expect any breakthrough results from the Tuesday meeting "except, maybe, Poroshenko's statements."
"I understand that Poroshenko's main task [during the talks] is to resolve the issue of political support and the question of money," Petrenko said.
He predicted that "there will no such a financial flow [to Ukraine from the US] as it has been in the past," and that Poroshenko will most likely make "the loudest and most extraordinary statements" during the talks.
"After any meeting [with US counterparts] Poroshenko typically says about kissing, hugging and promises that the US officials allegedly made with respect to Ukraine. It seems that Poroshenko's fantasy comes first. Let's wait and see, but in any case I do not think that we will witness the signing of the Friendship, Love and Mutual Assistance Pact between Ukraine and the United States," Petrenko concluded.