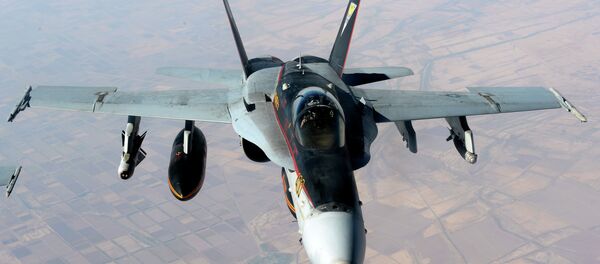 The Syrian Army will respond to the downing of a Syrian military jet by conducting massive strikes on positions held by American-backed militants,  Syrian MP Ammar al-Asad told Sputnik.
Additionally, the Syrian-Iraqi border will be strengthened and the logistics routes of terrorists from Deir ez-Zor to Jordan will be blocked, according to al-Asad.
He also said that the pilot of the Syrian fighter jet downed by a US aircraft is currency safe and sound.
"Using modern technology, the exact location of the plane crash was tracked to territory controlled by terrorists. The special units of the Syrian Army carried out a successful rescue operation and the pilot's health is out of harm's way now," al-Asad said.
Speaking to Sputnik, Russian military expert Konstantin Sivkov, for his part, suggested that the US downing the Syrian warplane is another sign of the war in Syria shifting to a new phase.
"The Americans shooting down Syria's Su-22 plane is a very serious move. In fact, this is yet another sign that the war in Syria is shifting to a new phase. Namely, towards a phase where the United States launches a military intervention against Syria. It's dangerous and serious," Sivkov said.
He warned of the far-reaching implications of all this, saying that "Russia would have to either give up its support for Syria or join the war against the United States."
"This was preceded by a series of events, including an airstrike on Syria's Shayrat airfield an array of air raids on the Syrian troops and their allies that were advancing towards the Syrian-Jordanian border. And now they shot down the Su-22. The US began its aggression gradually and all this may be very dangerous," Sivkov added.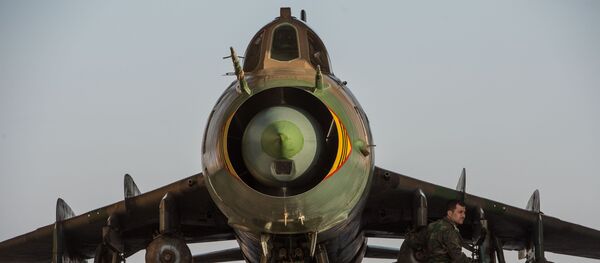 When the US-led coalition downed a Syrian fighter jet near Tabqa on Sunday, the Russian Defense Ministry announced that any airborne objects west of the Euphrates River would be tracked by Russian air defense systems as targets.
The ministry has also suspended an airspace incident prevention agreement with the United States.
The US-led coalition, for its part, argued that the Syrian aircraft had allegedly attacked Syrian Democratic Forces (SDF) positions, adding that the coalition downed the Syrian jet as part of "collective self-defense of the Coalition partnered forces."