​Trump's announcement could signal a new policy shift toward Pyongyang and comes one day after 22-year-old former University of Virginia student Otto Warmbier died. Warmbier's mistreatment and torture in the Democratic People's Republic of Korea left him with severe neurological damage and loss of brain tissue. Warmbier had been released by Pyongyang days earlier after 17 months in state prison.
​Three Americans remain under DPRK detention. On Monday, US Secretary of State Rex Tillerson said "we … demand the release of three other Americans who have been illegally detained."
Further, US B-1B supersonic Lancer bombers soared over the Korean Peninsula on Wednesday to hold drills with South Korean F-15K warplanes. The US military currently has numerous naval warships near the Korean Peninsula. 
Tensions between the US and North Korea have been at an all time high since Trump was sworn into office. Trump has pressured China's President Xi to help curb North Korea's nuclear program and missile tests.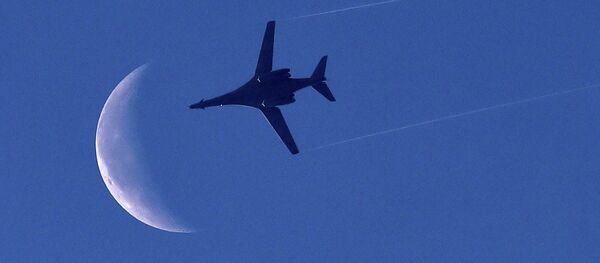 China has called for restraint following recent North Korean missile launches in order to prevent further escalation in the region. When North Korea tested a missile last month, Trump blasted Pyongyang for disrespecting China. The two leaders discussed North Korea while meeting at Mar-a-Lago in April. 
On Monday, White House spokesman Sean Spicer declined to comment directly on how the administration would respond to North Korea following Warmbier's passing.