MOSCOW (Sputnik) — According to the preliminary estimates, daily oil production in the country reached 4 million barrels in late April, Managing Director of the state-owned National Iranian Oil Company (NIOC) Ali Kardor said, as quoted by IRNA agency.
During the period of sanctions, oil production in the country was capped at about 2.7 million barrels a day, including 1 million barrels sent to export markets.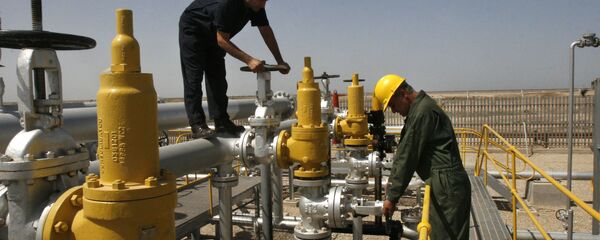 Earlier, Kardor said that, considering the average daily gas condensate export standing at 700,000 barrels, total oil and gas condensate exports hit an all-time high of 3 million barrels in February.
On July 1, 2012, the European Union imposed embargo on Iranian oil imports meant as a punitive measure for Tehran's perceived ambitions to develop nuclear weapons.
Iran has been re-entering the global oil market and boosting its energy exports after in January 2016 the European Union, the United Nations, and partially the United States lifted their sanctions against the Islamic Republic after the International Atomic Energy Agency (IAEA) verified Tehran's compliance with a nuclear agreement reached in July 2015.