MOSCOW (Sputnik) — New Russian unmanned aerial vehicle (UAV) ZALA 421-16E5, intended for aerial reconnaissance and surveillance and equipped with an internal combustion engine (ICE), will have an air cushion landing system, Kalashnikov Concern said on Wednesday.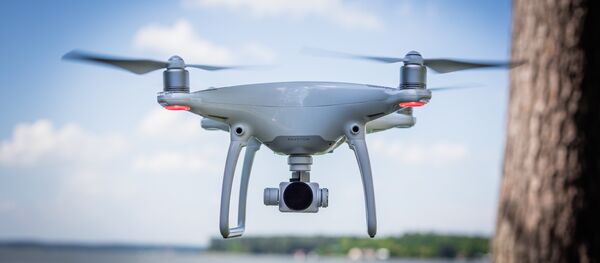 "Kalashnikov Concern is conducting a stage of factory flight tests of the operational and tactical unmanned aerial reconnaissance and surveillance system ZALA 421-16E5… A new air-cushion landing system has been developed to ensure safe landing and full safety of the on-board equipment," the company said.
Following the tests, which are scheduled to be completed in 2017, the drone "will be ready for sales." The use of ICE prolongs the flight time of the device to 12-15 hours. In addition, the drone can carry up to 5 kilograms (11 pounds) of payload.
"The payload is represented by a combination of thermal images and a zoom video camera. Optionally, a laser rangefinder or laser target designator may be installed on the drone," the company said.
In addition, other useful loads can be installed inside the fuselage of ZALA 421-16E5, for example, an aerial camera or electronic warfare devices.
The drone is launched by a mobile pneumatic launcher with electronic control from unequipped areas. Thus, the device does not require an airfield base.