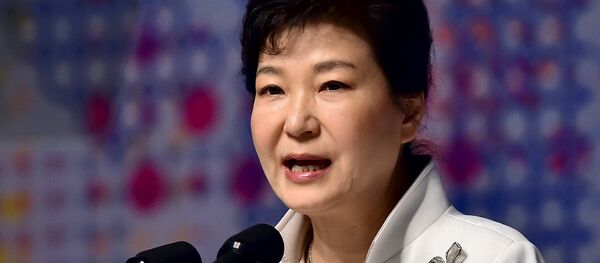 MOSCOW (Sputnik) — A Seoul district court ruled she had exerted influence on the former president and admissions chief of the prestigious Ewha Womans University to admit her daughter, Chung Yoo-ra, as a gifted equestrian and give her grades for exams she never took, the Yonhap news agency said.
Chung has been in custody in Denmark since her arrest in early January on charges of illegal stay after South Korea nullified her passport. South Korean prosecutors are seeking her extradition.
This is reportedly the first judgment passed on 61-year-old Choi in a wide-ranging corruption scandal over her suspected meddling in state affairs and extorting national corporations by abusing her close ties to former president Park Geun-hye, who was impeached and charged with bribery in March.