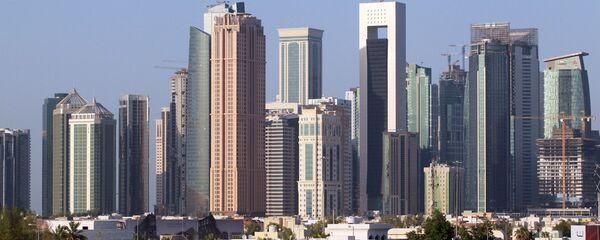 MOSCOW (Sputnik)
–
Qatar's authorities have introduced a visa-on-arrival system for nationals of 37 countries, including Russia, according to a document, circulated by national carrier Qatar Airways and obtained by Sputnik on Friday.
"According to the circular received from the Ministry of Interior, Qatar with immediate effect, nationals of the below mentioned countries will be granted an immediate tourism entry visa in Qatar for a period of one month," the statement, dated June 22, said.
According to the statement, visas will be granted with 100 QAR ($27) change fee subject to the following conditions — passport validity must not be less than 6 months; customer must have a return onward ticket; customer must have hotel booking confirmation and money equivalent to $1,500 or a credit card.
The list of countries includes Argentina, Chile, French Guiana, Latvia, Macedonia, Paraguay, Slovakia, Lebanon, Bolivia, China, Ecuador, Guyana, Seychelles, Malta, Peru, Slovenia, Thailand, Brazil, Colombia, Estonia, Indonesia, Lithuania, Mexico, Romania, South Africa, Uruguay, Bulgaria, Croatia Falk Islands, Kazakhstan, Macau, Moldova, Russia, Suriname and Venezuela.
Previously, Russian nationals had to receive a special permission from the Qatari Interior Ministry in order to get a visa in Doha airport or to provide all necessary documents to Qatar's Consulate in Moscow.