VILNIUS, June 24 (Sputnik) — Another case with drunk foreign soldiers in Lithuania took place earlier in June, when four German soldiers engaged in a scuffle in Jonava.
"At 00:30 [21:30 GMT] a Toyota Land Cruiser was stopped in the town of Jonava, with a Dutch serviceman driving the car in intoxicated condition (1.41 per mille)," police said in a statement.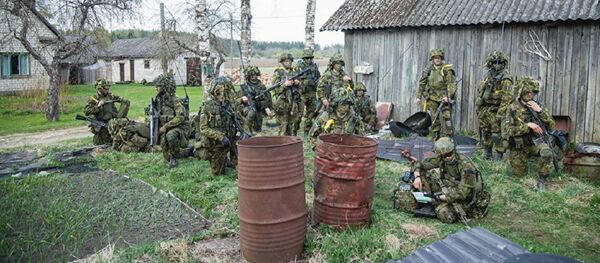 Over 1,200 servicemen from Germany, Belgium, the Netherlands, Luxembourg, Norway, France and Croatia are set to be deployed in Lithuania in 2017-2018 as part of the NATO forward presence battalion.
The decision to deploy the battalions in Lithuania, Latvia, Estonia and Poland was taken at the NATO summit in July 2016 amid alleged Russian interference in the Ukrainian conflict, which erupted in 2014. Moscow has repeatedly warned that amassing troops and military equipment on its borders is provocative, violates past NATO pledges, and can lead to regional and global destabilization.