MOSCOW (Sputnik) — The statement comes after media reports saying that Turkey's largest military base abroad would be opened in Somalia's capital of Mogadishu in April with the construction costs estimated at $50 million. The base area will be about 400 hectares and will include three military schools, dormitories and depots.
''This military training camp established by our Turkish friends will be the first professional training camp for the Somali army. That is why it is very important to us … We hope that this base will reinforce the professionalism of our army," Omar was quoted as saying by the Anadolu news agency.
The Somali foreign minister noted that the exact date of the base's opening had not been set yet.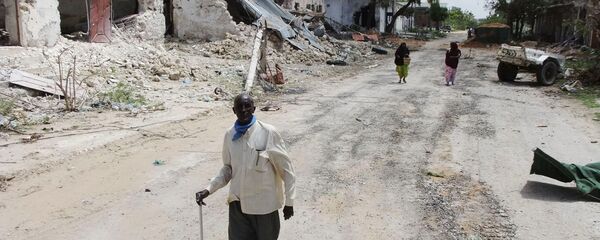 ''Turkey constructed the airport road. The Turkish government in agreement with the Somali government has established two hospitals, schools and other projects," Omar added, speaking of promotion of cooperation between Ankara and Mogadishu.
Somalia has been mired in an armed conflict with Islamist militants for about two decades. The crisis has delivered a serious blow to the positions of the country's government within the country's territory and made it rely on foreign assistance, with Turkey being one of the main investors and aid providers.