Following the controversial decision by the administration of US President Donald Trump to pull out of the Paris climate accords, newly elected French President Emmanuel Macron and The Terminator himself Arnold Schwarzenegger have teamed up to mitigate the US president's wildly unpopular move by "making the planet great again."
In a branding gesture intentionally stolen from Trump's "Make America Great Again" slogan, Macron and Schwarzenegger — using light-hearted humor and and an easy jest — announced plans to deliver a "green future" and address urgent "environmental issues" facing the planet.
Poking fun at Trump, Schwarzenegger states in the brief video: "I'm here with President Macron, we're talking about environmental issues and a green future."
The French president quickly chimes in, saying, "And now we will deliver together to make the planet great again," an obvious reference to Trump's near continuous campaigning and sloganeering.
Schwarzenegger's video includes a caption stating: "With President Macron, a great leader!" and was posted on all of the former California governor's online accounts.
A tweet by the action-star-turned-politician that included the video with Macron saw over 11,000 shares within 24 hours, and a similar post to Schwarzenegger's Facebook page received over 1.6 million views by Saturday.
Schwarzenegger has spoken critically of Trump in the past, posting a video message in early June that castigated the president's move to pull the US from the groundbreaking 2015 Paris climate accord, according to the Washington Times.
"One man cannot destroy our progress," Schwarzenegger said, referring to Trump, and adding, "One man can't stop our clean energy revolution."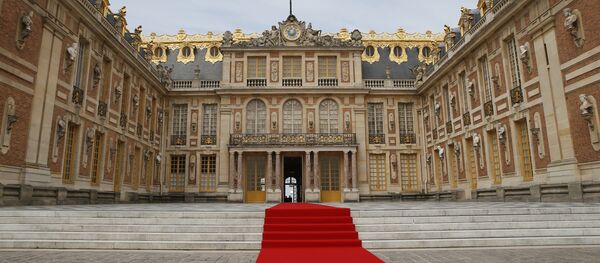 French President Macron, in the face of Trump's internationally decried move, promised to engage in efforts to reverse climate change.
"We will not renegotiate a less ambitious accord. There is no way. Don't be mistaken on climate; there is no plan B, because there is no planet B," Macron said, in what is now considered to be a global call to arms to counter the Trump ecological agenda.