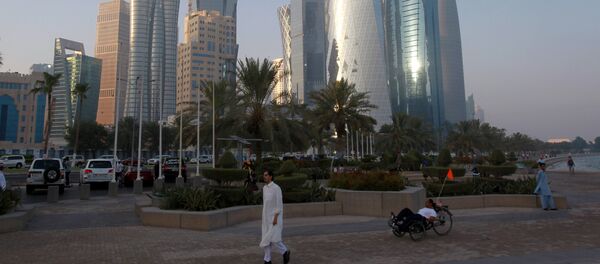 The ultimatum demands that Qatar, among other things, cut its ties with Iran, close a Turkish military base on its soil and shut down Al Jazeera and its affiliates. Other demands call on Doha to publically denounce relations with Islamist groups, end suspected financing of terrorism and hand over persons designated as terrorists by Saudi Arabia, the United Arab Emirates, Bahrain and Egypt.
Moreover, Qatar is demanded to pay financial compensation, although the sum was not reported.
In response, Doha described the demands as "unrealistic" and "illegal" and urged for them to be revised after being given 10 days to comply. According to the Qatari foreign minister, sanctions imposed are an attempt at tampering with the nation's sovereignty. 
The current situation around Qatar may result in a conflict, according to Konstantin Truevtsev, an expert at the Valdai discussion club and senior research fellow at the Institute for Oriental Studies at the Russian Academy of Sciences.
"I suggest that it risks a serious conflict. This is an ultimatum. It will be very difficult for Qatar to meet those demands if Doha wants to preserve its sovereignty. In this case, it may be more than a blockade or breach of diplomatic ties. Currently, the situation is on the verge of war," Truevtsev said in an interview with Sputnik. 
According to the expert, the ultimatum includes conditions impossible to be met. 
"At least, there are three impossible conditions, including cutting ties with Iran, closing the Turkish military base and shutting down Al Jazeera," he said.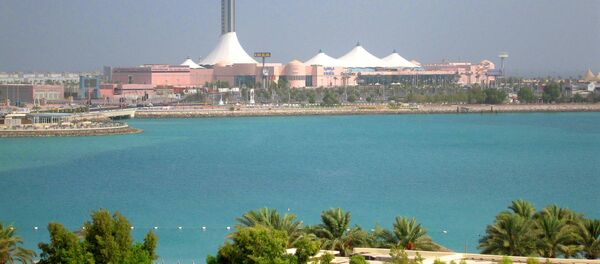 The expert pointed to the fact that Al Jazeera is an entire information hub and its possible closure would be a "colossal threat, both financial and reputational."
"I doubt that Qatar will comply with those demands," Truevtsev suggested.
On June 5, a number of countries, including Saudi Arabia, the UAE, Bahrain and Egypt, cut diplomatic ties with Qatar and embargoed all sea, air and land traffic to the country, accusing Doha of supporting terrorist groups, particularly the Muslim Brotherhood terrorist movement, as well as of interfering in other countries' domestic affairs. Several other states in the region have reduced diplomatic relations with the country. Kuwait and Oman are the only members of the Gulf Cooperation Council (GCC) not to join the blockade.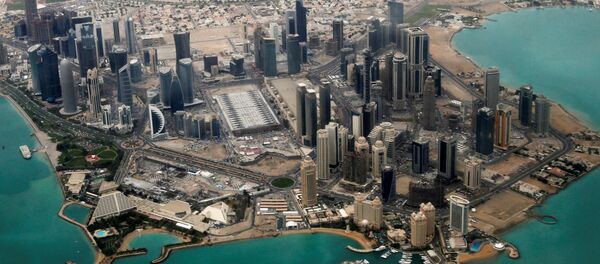 The Qatari Foreign Ministry rejected the accusations of Doha's interference in other countries' domestic affairs and expressed regret over the decision of the Gulf States to cut off diplomatic ties with it.
Formally, the crisis was triggered after a Qatari news agency published a statement of Qatari Emir Sheikh Tamim bin Hamad Al Thani calling for the establishment of relations with Iran and expressing support for the Muslim Brotherhood.
Doha later said that the agency's website was hacked and there was no such statement from the Qatari leader. Nevertheless, Saudi Arabia, the UAE and Bahrain viewed the explanation as unconvincing. A number of other states, including Turkey and Kuwait, have been attempting to mediate the crisis.