Just about anyone with a rudimentary knowledge of the dark web can grab themselves a few minutes in the online limelight by "releasing" an "announcement" and crediting the story as being from Anonymous.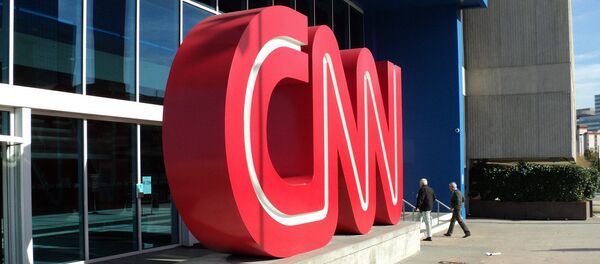 Anonymous, the same unidentifiable amorphous keyboard jockeys that brought you online social justice warfare and a series of takedowns of corporate and government websites, now purportedly brings netizens the news that NASA is about to make what many consider to be the biggest news since the invention of news: the discovery of alien life.
In a video posted to a YouTube channel claiming to be affiliated with Anonymous, the creators elaborate on sketchy materials posted earlier this year that claim America's very own space agency is set to release an official statement that alien life has been identified — potentially the biggest story in the history of mankind.
That's if you don't include the invention of the fidget spinner, the bikini and the internet itself.
Anonymous, a coat of many colors that anyone can wrap around themselves, has asserted that recent discoveries by orbital observatories and by the Cassini spacecraft have resulted in high-level Congressional hearings that will soon be made public, including revelations about the discovery of alien life.
Recent exploration of the solar system, combined with the discovery of more than 4000 potential exoplanets orbiting distant stars, has increased the pitch of excitement surrounding the identification of alien life.
Some 2300 of those 4000 exoplanets have been confirmed, and, of those, just 30 appear to lie in what astronomers charmingly refer to as the "Goldilocks zone" — the distance from a star comprising a habitable area in which liquid water, and hence life as we are familiar with it, could occur.
As such, there is increasingly the likelihood of astronomers identifying distant alien civilizations in our own galaxy — and everyone with a yen to call themselves Anonymous is in on the action.
We all want the same outcome, certainly, but we'll stick with the peer-reviewed science, thanks.