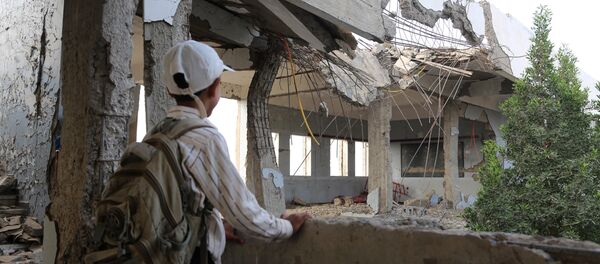 SANAA (Yemen) (Sputnik) – The incident followed a conflict over voicing slogans in the mosque, where the celebration of Eid al-Fitr, marking the end of the holy month of Ramadan, took place, the source noted.
Yemen's Amran province is located north of Sanaa and is in the hands of the Houthi rebels.
Yemen has been in the grip of a civil war since 2014, which affected the country's economic and social systems, as well as national healthcare. The war is waged between the internationally recognized government of President Abd Rabbuh Mansur Hadi and the Houthi movement backed by army units loyal to former President Ali Abdullah Saleh. After the outbreak of the conflict, in March 2015, the Saudi-led coalition of mostly Persian Gulf countries launched airstrikes against the Houthis at Hadi's request.