PARIS (Sputnik) — Repair works, according to the source, are expected to be carried out this and next year.
"Lom Praha together with Rosoboronexport won last year a NATO Support and Procurement Agency tender for the repair and modernization of four of the 63 previously delivered Mi-17V5 helicopters to Afghanistan," the source said at the Paris Air Show on Monday.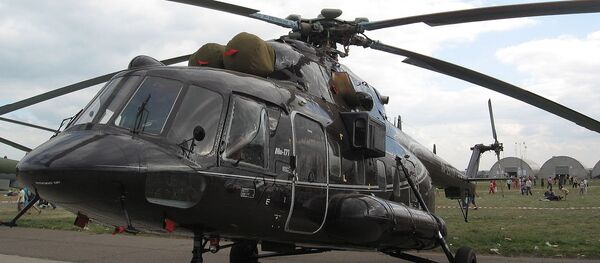 The helicopter is one of the most advanced modifications of the Mi-17 family. It is produced by JSC Kazan Helicopters and sold through Russia's state arms exporter Rosoboronexport.
Later in the day, a military cooperation source told Sputnik that the Lom Praha in cooperation with the Russian Helicopters will also repair and modernize the helicopters of the Czech Defense Ministry.
"Lom Praha along with the Russian Helicopters will repair and modernize the Czech Defense Ministry's helicopter fleet in the coming years," the source said.
According to the source, the Czech ministry's fleet has about 20 Mi-8/17, Mi-24 and Mi-35 helicopters.