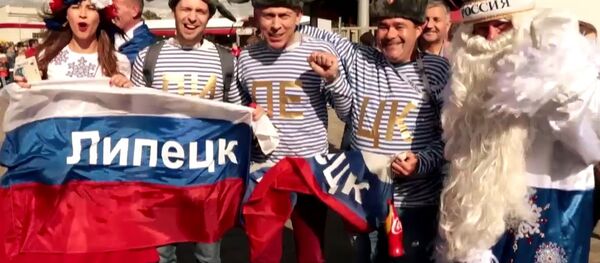 Troisi confessed that he had never been to Russia before, adding that he found it "a very interesting country."
"I've been following Russian football games a little. I know the most famous teams, like CSKA and Zenit," Troisi said.
The athlete told Sputnik that all the football players have a very tight schedule during the 2017 FIFA Confederations Cup.
"We played in Sochi, then we went to St. Petersburg, stayed there for two days and now we are here, in Moscow. Stadiums, hotels, airports. This is our job," Troisi said.
"The tournament is a general rehearsal before of the World Cup. For my Australian team this is a great opportunity to improve our skills, because we play with the best teams from all over the world — champions on their continents," he added.
The 2017 FIFA Confederations Cup involves Russia (host country), Germany (2014 World Cup winner), Australia (Asian Cup winner), Chile (American Cup winner), Mexico (CONCACAF Gold Cup holder), Portugal (European champion), Cameroon (Africa Cup of Nations winner) and New Zealand (OFC Nations Cup winner).
Commenting on his visit to Russia, Troisi also shared his impressions about the weather and the country in general.
"Of course, I knew that it's cold in Russia, but I did not think that it could be so cold! In St. Petersburg my hands were frozen after training," he said. "But on the other hand there are so many interesting places that are worth seeing. I am totally impressed by the White Nights — a very unusual, but great experience. I've never seen anything like that before," the football player said.