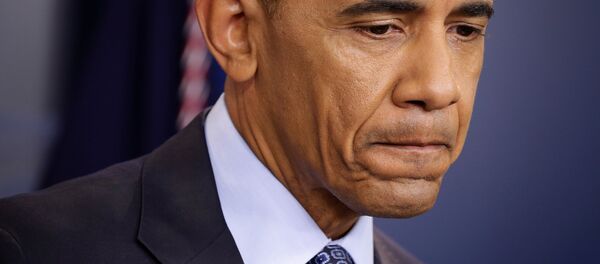 MEXICO CITY (Sputnik) – Mexico has asked some international organizations and the US Federal Bureau of Investigation (FBI) to provide assistance in investigating the cases of alleged cyberespionage, Ricardo Sanchez, the head of the Special Prosecutor's Office for Crimes Against the Freedom of Expression said.
On Wednesday, the Mexican General Prosecutor's office launched a probe into alleged espionage with regard to journalists, human rights advocates and social activists.
"We have asked for assistance from the international government organizations, such as the US FBI, UN International Telecommunication Union [ITU], association of the world's mobile operators [GSMA]," Sanchez said during a press conference on Monday, with regard to the investigation into the alleged espionage.
The total of nine spyware attacks victims demanded the Mexican General Prosecutor's Office Wednesday to investigate into the cybercrimes, allegedly carried out with the use of Israeli-made spyware purchased by the Mexican government, according to media reports. In turn, the Prosecutor's Office pledged to carry out all necessary actions, including such examinations as analyses of data gathered from the hacked mobile phones and expressed condemnation of illegal interventions in the communication of media workers.