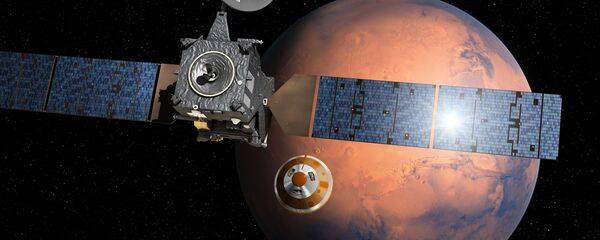 20 October 2016, 11:32 GMT
MOSCOW (Sputnik) — ExoMars is the first project in the history of collaboration between the European Union and Russia that aims to search for life on Mars.
The project started with the launch of a Russian four-stage Proton-M/Breeze-M launch vehicle on March 14, 2016 from the Baikonur Cosmodrome.
"The Russian devices for the European Mars rover of the 2020 mission are in a high degree of readiness. We are now completing the design and finishing tests, and in the fall of 2017 we will be ready to supply the European Space Agency with flight samples for installation on the Mars rover," Rodionov, who participates in the work of the SpaceOps seminar in the Space Research Institute, said.
The official added that a model of a landing module for the second stage of the ExoMars 2020 mission would be assembled and sent to Italy for tests by the end of 2018.
According to Vladimir Nazarov, the head of the IKI's Ground Control and Operation Complexes department, the landing module for the second stage of the mission would be equipped by two on board computers: one Russian and one European.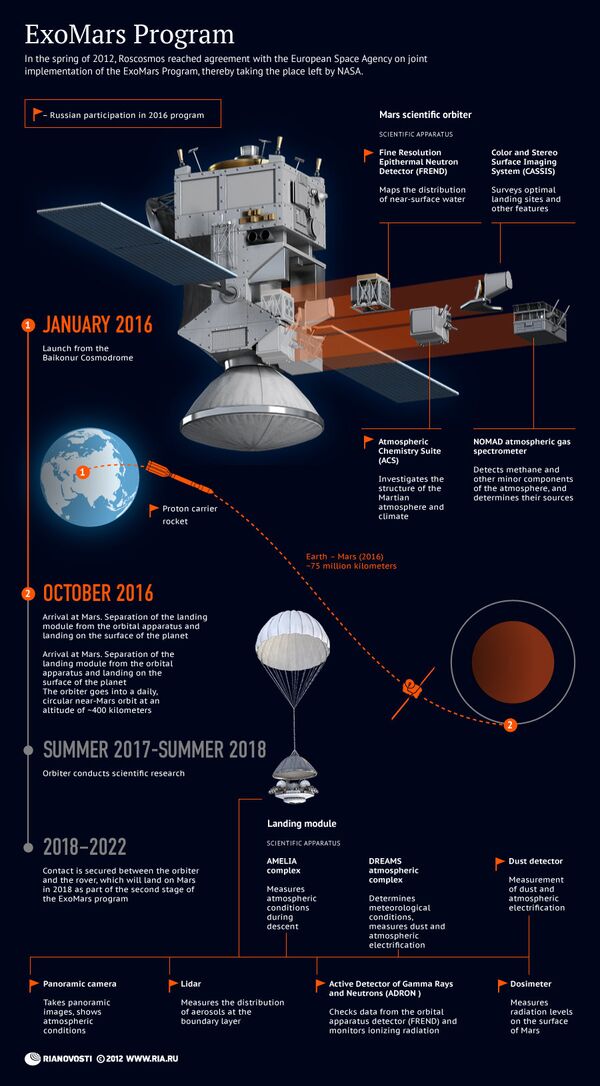 ExoMars Program