The woman, Pilar Abel, is a tarot card reader who has been claiming that she is the illegitimate daughter of Dali since 2007. According to Abel, her mother worked as Dali's maid in the 1950's and the two of them began a secret affair that begat Abel.
Abel even claims to resemble Dali, with "the only thing missing is the moustache". She claims to have undergone DNA testing in 2007 using retained specimens from Dali's body, but she claims that she never got the results. This, Abel claims, is evidence that the results turned up positive. 
Dali died in 1989 at age 84 and is buried in Figueres, the small city in Girona, Spain in which he was born. The court claimed that the exhumation was intend "to get samples of his remains to determine whether he is the biological father of a woman from Girona (in northeastern Spain) who filed a claim to be recognised as the daughter of the artist."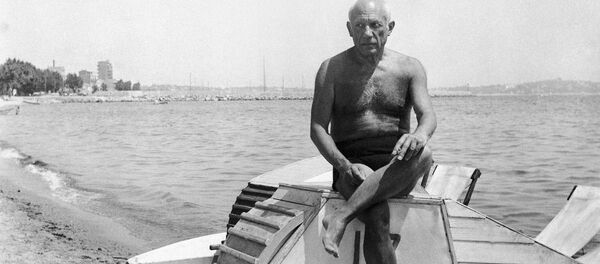 "The DNA study of the painter's corpse is necessary due to the lack of other biological or personal remains with which to perform the comparative study," the court continued.
If Abel is found to the true daughter of Dali, she may be entitled to as much as 25 percent of his estate. It would also make Abel the only known child of Dali, who had a phobia of sex and was rumored to have died a virgin.
Dali practiced an open marriage with his wife Gala, and while she slept with several men it was never confirmed to have had sex with anyone. Others have claimed that Dali was in a romance with the openly-gay poet Federico Garcia Lorca.