WASHINGTON (Sputnik) — President Donald Trump's former campaign adviser Carter Page has been questioned by the Federal Bureau of Investigation (FBI) about his communications with Russian officials in five separate meetings, media reported.
Page did not admit during nearly ten hours of questioning that he was a person who acted on Russia's behalf, the Washington Post said on Monday citing people reportedly familiar with the matter.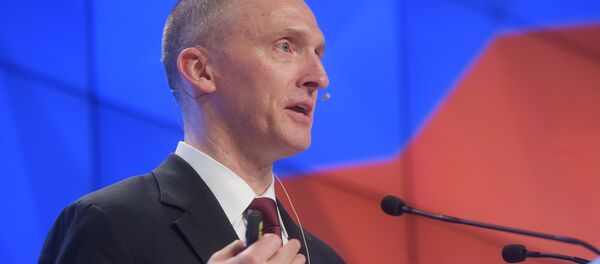 The report added that Page has confirmed the information about his interviews with FBI agents in March.
In late May, Page expressed readiness to provide testimony before the US House of Representatives Intelligence Committee with respect to the Russia investigation, but the panel has not scheduled a hearing yet.
Moreover, Page previously told US media that none of his interactions with Russian officials contained anything that was not on public record.
The Kremlin has denied allegations of collusion with the Trump campaign during the US 2016 presidential election and stressed that Russia does not interfere in internal affairs of other states.