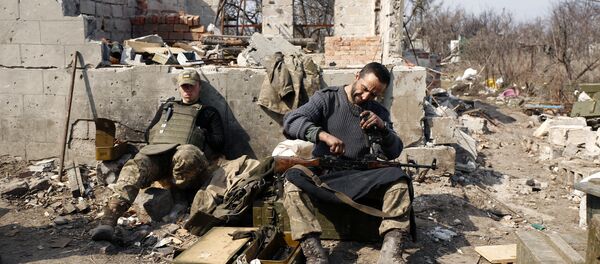 "The situation with the coalmines on the occupied territories remains critical. Seven of them have been damaged beyond repair and some of the 115 Ukrainian mines there have either been ransacked or flooded. If water is not pumped out now this could lead to mudslides, ground and river water contamination," Gerashchenko wrote on Facebook on Sunday.
She also mentioned the critical situation with the Donetsk filtering station, which has suspended work as a result of the artillery shelling of the past few weeks. This, she claimed, could leave 600,000 people on both sides of the disengagement line without water.
In an interview with Sputnik, political analyst Maxim Zharov sees Kiev's alarmist statements as a ploy to make its Western sponsors pay for clearing up the mess left by the three-year-old conflict in Donbass.
"First and foremost, Kiev wants to bleed the Donetsk and Lugansk People's Republics white by cutting off their coal export routes. Hence all this hysteria about the so-called 'man-made catastrophe' it is stoking up to impose a full economic and information blockade of Donbass," Zharov said.
He added that whatever damage has been done to the coalmines and other industrial enterprises in Donbass has been the work of Kiev itself.
"The other reason [for all these alarmist statements] is Kiev's desire to create the impression of doom and gloom to get its sponsors in Germany and France to payroll the rebuilding of the region's war-scarred economy," Zharov emphasized.
He also said that the Kiev-controlled parts of Donbass were now in greater need for help, but Kiev was doing nothing to improve the situation.
"The state of the infrastructure in the [Kiev-controlled] areas around the Donetsk and Lugansk [self-proclaimed] republics is extremely bad and it is there where a man-made disaster can hit in the first place. The entire Ukrainian industry is a shambles," Zharov said.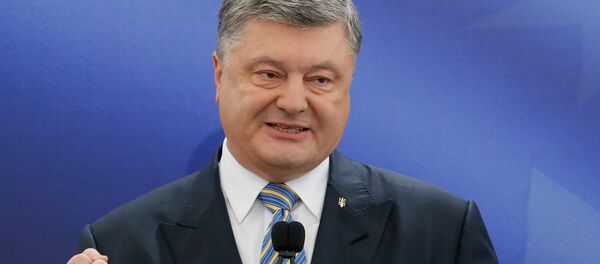 "Kiev is doing nothing about this. That's why I see this as  a provocation against Russia and the European countries with an eye to shifting the blame for what's going on and extracting political gains from all this," he concluded.
The Donbass conflict erupted in April 2014 as a local counter-reaction to the Western-sponsored Maidan coup in Kiev that toppled President Viktor Yanukovych in February. Residents of the Donetsk and Lugansk regions held independence referendums and proclaimed the People's Republics of Donetsk and Lugansk.
According to the latest data of the Office of the United Nations High Commissioner for Human Rights (OHCHR), over 10,000 people have been killed and some 24,000 injured since the start of the armed conflict.