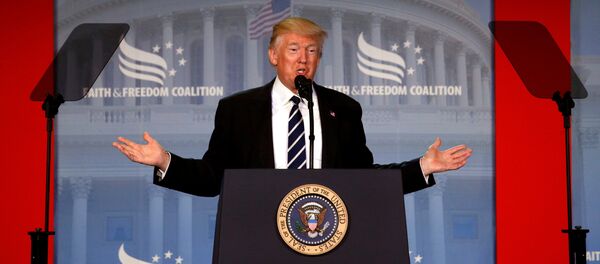 WASHINGTON (Sputnik) — The United States and India have agreed to increase cooperation with respect to intelligence information sharing, Indian Prime Minister Narendra Modi said during a joint press conference with US President Donald Trump at the White House.
"Today during our meeting we discussed the serious challenges of terrorism, extremism and radicalization which are the major challenges facing the world today," Modi stated. "We have agreed to enhance our cooperation in fighting against these scourges."
"We will also enhance our sharing of intelligence and exchanges information to deepen and expand our policy coordination as far as possible," Modi said.
Trump stated both militaries are working together to enhance military cooperation.
Trump explained that by working together the two countries can set an example for other nations, achieve great success in defeating common threats, including the threat of global terrorism and the North Korea nuclear threat.