In an interview with Sputnik Kovalik discussed the on-going anti-Russia hysteria in the west and its possible consequences.
This hysteria according to Kovalik "takes away from the US a valid friend and ally in Russia. There is no reason why we cannot be working with Russia on a number of issues confronting the world right now."
He further said that Russia has shown many times that it is willing to help the US in these issues.
"Vladimir Putin was the first world leader to call George Bush after 9/11 to offer condolences and help in Afghanistan. He offered that help during the Afghan operations in 2001. Since then he has helped Obama negotiate the nuclear deal with Iran and helped rid Syria of chemical weapons," Kovalik said.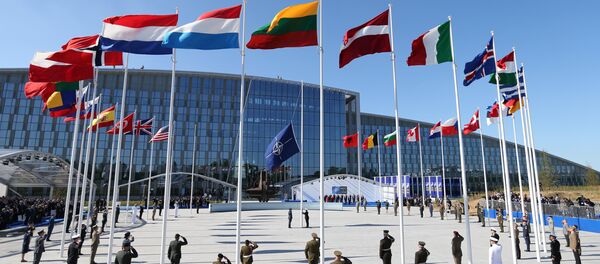 So Russia and its leader have proved on a number of occasions to be a worthy ally and friend, however, as the analyst said the US continues to vilify Russia and Putin and that is in not working in anyone's interest.
Talking about the roots of this confrontation and why the US is not making an effort to have a dialogue with Russia, Kovalik said that the US economy depends on a "permanent war footing."
"We spend over $600 billion a year on military so we are in constant search for enemies. Meanwhile, there are huge problems with poverty and there are just a lot of problems that need to be solved in this country," the analyst said.
He further spoke about how Americans are programmed to be weary of Russia for decades, since the Cold War days.
Looking at how people inside the US who try to voice their opinion and speak against the anti-Russia hysteria are ridiculed and silenced, Kovalik said that just looking at what happened to Oliver Stone after his documentary Interviews with Putin was released.
"He [Oliver Stone] goes on these talk shows and he is barely allowed to speak. Then there are the articles that have been published about him afterwards, it's just terrible," Kovalik said.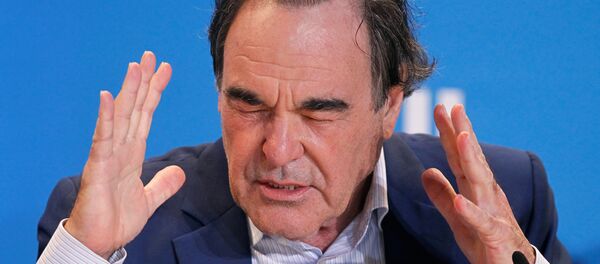 Forbes contributor Kenneth Rapoza commented on Stone's documentary that the bias against Russia is so strong in the US, that the filmmaker was laughed at by the "people who have never seen the Showtime special because it had not even aired yet" at Late Show with Stephen Colbert.
Stone's documentary series, which the director filmed over the course of two years, follows the filmmaker and the Russian leader as they have conversations about a wide range of issues, including relations between Washington and Moscow, the collapse of the Soviet Union, as well as the crisis in Syria and Ukraine.
Earlier in the month, the US Showtime TV channel aired the four-episode documentary. 
The filmmaker added that the Showtime network was "very pleased" with the documentary's reception, and even noted that a number of countries, including France and Germany, have also aired the series.
Stone received a number of comments about the documentary and the role of Putin within its context.
Stone warned that politically motivated statements depicting Russian President Vladimir Putin as "a villain without a soul" will do nothing to contribute to the easing of international tensions.
"Hopefully the Russia-gate scandal will start to recede in the coming months as there is very little evidence of collusion between Trump and Russia. But I do fear that this anti Russia hysteria will still be pumped up on other grounds for example on Syria and Ukraine," Kovalik said.
He added that it's important to be vigilant and to speak out against the "anti-Russia hysteria."