Mann made the claim during testimony on behalf of Teodoro "Teodorin" Nguema Obiang Mangue, the son of authoritarian president Teodoro Obiang Nguema Mbasogo and the African nation's vice president. Under oath, he stated that Soros plotted to overthrow Mbasogo and that Mann warned the dictator about the plot in 2011.
Mann added that he had no proof of his claims, saying "I don't have written evidence." Soros has yet to respond to the allegations.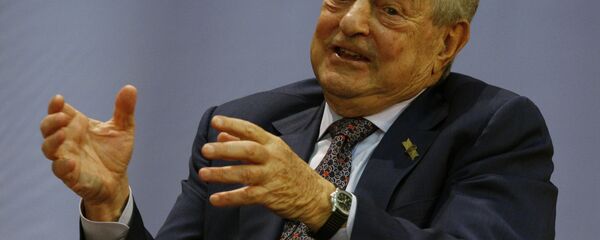 The 65-year-old mercenary also accused others of being involved in the new plot, including anti-corruption NGO Transparency International lawyer William Bourdon, exiled Equatorial Guinean opposition leader Severo Moto and Lebanese oil magnate Ely Calil. 
"I explained to the president [Teodoro] it could be by any means," he told the court. "They were looking at all options, including legal."
Mann, who founded the private military company Sandline International, was arrested in 2004 by Zimbabwean authorities. He was accused of being part of a plot to stage a coup d'etat against Mbasogo in 2004, which was funded by financiers such as Calil as well as Moto.
The former British special forces operator served four years in Zimbabwean prison before being sentenced to 34 years in prison in Equatorial Guinean for his participation in the plot, but only served one year before UK and US authorities successfully negotiated his pardon in 2009.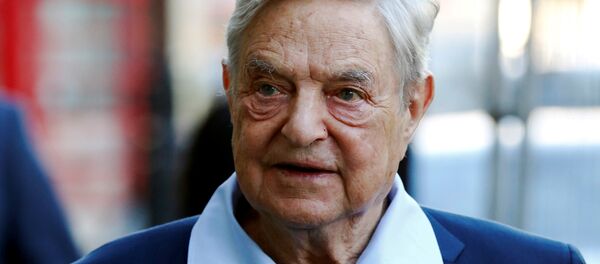 He seems to have had a change of heart regarding Mbasogo's presidency, calling the charges against Vice President Teodorin a conspiracy.
"Here is a criminal case setting out to go for a guy when in fact the motive is to destabilize and overthrow a recognized and legitimate regime," he said.
"I know that because Severo Moto Nsa and Ely Calil were the two people who hired me to lead the 2004 attempted coup d'etat against the regime."
Teodorin is standing trial before the International Court of Justice under charges of embezzlement and corruption, with a complaint that he used his former position as minister of agriculture and forestry to embezzle hundreds of millions of dollars, which he then used to fund a flash lifestyle of jets, yachts and luxury cars. Specifically, he is being accused of using $112 million in state money to buy a six-story mansion in Paris as well as a fleet of Italian supercars.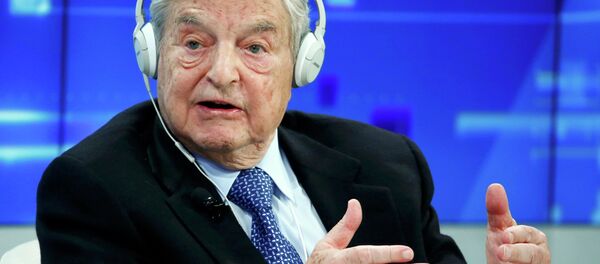 Bourdon, meanwhile, is representing the French plaintiffs suing Teodorin. He said that in making his accusations, Mann has engaged in "conduct which had plumbed the depths of filth." 
Teodorin has denied all charges.
Soros, one of the richest men in the world, whose money has funded causes from Black Lives Matter to the Women's March on Washington, is at the center of innumerable theories, most of which accuse him of trying to undermine the United States and the West and drive them into oblivion or tyranny. He is accused of undermining entire nations' economies with currency speculation, and worse. 
Soros's unsettling public persona hasn't helped him. During a 1998 interview on CBS' 60 Minutes, Soros discussed his upbringing in Hungary. He was 14 years old when Nazi Germany occupied Hungary and began to persecute Hungarian Jews. Soros and his family survived by posing as Christians, with Soros himself posing as the Christian godson of a Hungarian official.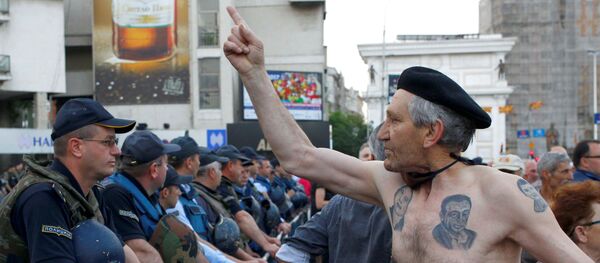 Interviewer Steve Kroft asked Soros about the confiscation of Jewish property during the Holocaust, and Soros claimed that he accompanied and aided his "protector" in seizing Jewish property. 
"That sounds like an experience that would send lots of people to the psychiatric couch for many, many years," said Kroft. "Was it difficult?"
"Not at all," said Soros. "Maybe as a child, you don't see the connection. But it created no problem at all."
"No feeling of guilt?" Kroft asked.
"No… I was only a spectator. I had no role in taking away that property, so I had no sense of guilt," Soros replied.