MOSCOW (Sputnik) — Earlier, the Dutch governmental website published answers of Stef Blok, the country's minister of security and justice, who answered questions of a parliamentary commission about the MH17 crash. The lawmakers asked the minister why the information from Russia's radar stations did not show a missile that had allegedly downed the plane. The official answered that such objects as missiles could be missed by radars.
"It is inappropriate to say that a radar station could miss the missile," Oleg Storchevoy said.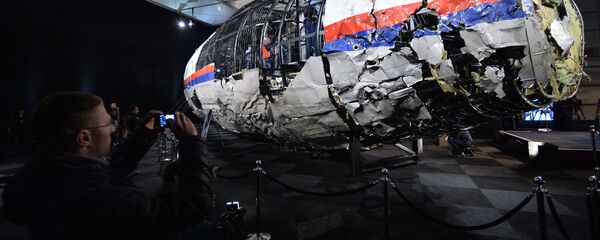 The official added that according to black boxes data the catastrophe took place at 13:20:03 GMT, however the Utes-T air route radar complex had registered the aircraft at 13:20:01.87, a second and a half before the crash.
According to Storchevoy, the Utes-T should have registered the alleged missile before the crash due to the capabilities of the radar.
The official added that the Utes-T can register objects smaller than a missile launched from a Buk missile system, but nothing had been registered near the route of the MH17, which means that nothing had approached the plane from the eastern side, contrary to Dutch investigators' allegations.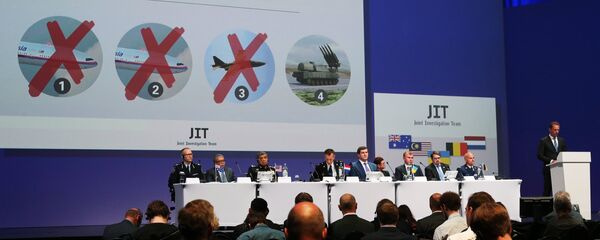 1 February 2017, 12:43 GMT
Malaysian Airlines Boeing 777 crashed in eastern Ukraine
in July 2014 while flying to Kuala Lumpur from Amsterdam. All 298 passengers and crew aboard the aircraft died in the incident.
The Dutch-led Joint Investigation Team (JIT) tasked with probing the crash announced in September that the MH17 airliner was allegedly downed by a Buk missile system, which was brought from Russia and after the crash returned there. However, Russia's Almaz-Antey concern rejected findings in the probe, saying that three simulations showed that the missile was launched from the Zaroshchens'ke area, controlled by Ukraine's army at the time of the downing.