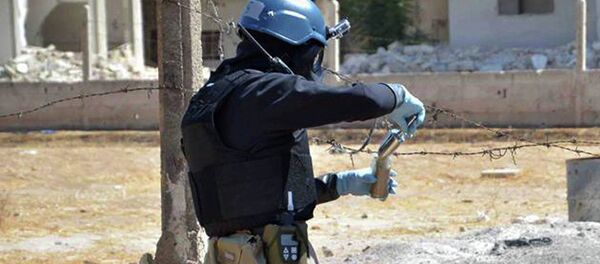 WASHINGTON (Sputnik) – Washington sees Syrian President Bashar Assad's government as potentially getting ready to carry out a chemical weapons attack, the White House said in a statement Tuesday.
"The United States has identified potential preparations for another chemical weapons attack by the Assad regime that would likely result in the mass murder of civilians, including innocent children.  The activities are similar to preparations the regime made before its April 4, 2017 chemical weapons attack," the statement said.
"As we have previously stated, the United States is in Syria to eliminate the Islamic State of Iraq and Syria [Daesh].  If, however, Mr. Assad conducts another mass murder attack using chemical weapons, he and his military will pay a heavy price," the statement added.