On Monday, Bahrain's Foreign Minister Sheikh Khalid bin Ahmed al-Khalifa accused Qatar of military escalation in the region, in an apparent reference to Turkey's increased military presence in Doha.
Turkey, the most powerful regional player to stand with Qatar, has increased the number of troops in the base since the crisis erupted, according to Reuters.
"The foundation of the dispute with Qatar is diplomatic and security-oriented, never military," it quoted Sheikh Khalid bin Ahmed al-Khalifa as saying in a message on Twitter.
​"Bringing in foreign armies and their armored vehicles is a military escalation that Qatar has created," he added, however without mentioning Turkey.
In earlier tweets on Sunday, Sheikh Khalid said external interference would not solve the problem.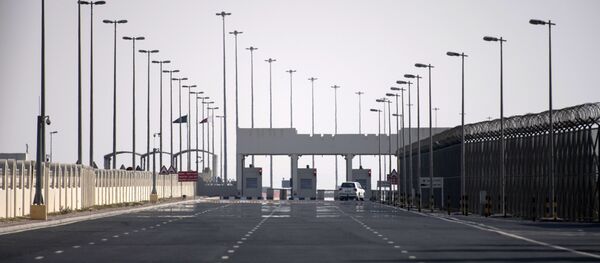 Meanwhile, on Friday, Saudi Arabia, Bahrain, the United Arab Emirates and Egypt handed a 13-point ultimatum to Qatar. The list contains demands Doha needs to meet in order to restore ties with other Arab nations. One of the demands specified that Qatar should close a Turkish military base on its soil.
Sputnik Arabic discussed the issue with Ahmed Nuh Muhammadi, Bahraini expert in the Persian Gulf. He told that Qatar has skillfully used the conflict with the Persian Gulf monarchies to increase the foreign military presence on its territory. It has purchased weapons and put its armored vehicles into combat readiness, which has given the impression of preparation for a military conflict.
The expert however said that to understand the ongoing processes in the region, one should understand the specifics of relations between the Gulf countries.
"The conflicts between the Gulf countries break out very quickly and people quickly get up in arms, but everyone understands all the possible consequences," he explained to Sputnik.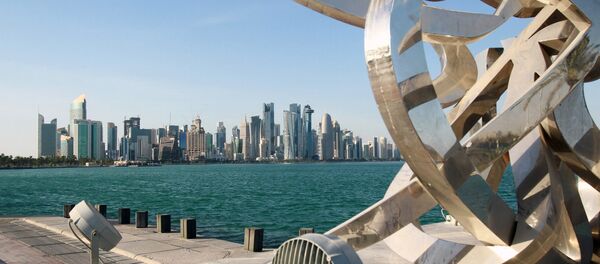 He further criticized Turkey's position.
"It quickly took up a position contrary to Saudi Arabia and its allies and started criticizing and blaming these countries. However Qatar is part of this region, and sooner or later it will restore peace with its neighbors. However Turkey's interference into the conflict could protract the settlement of the situation," Ahmed Nuh Muhammadi explained.
The expert also called on Qatar to warm up ties with the Gulf countries and meet all the 13-points of the ultimatum to be able to settle the conflict.