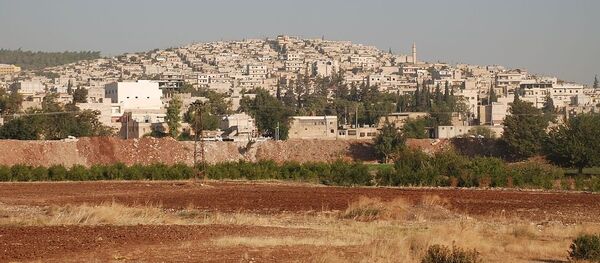 MOSCOW (Sputnik) – Ankara is ready to launch a new military campaign similar to the Operation Euphrates Shield in northern Syria, Turkish President Recep Tayyip Erdogan said Wednesday.
"Presently, negative processes are underway in Syria. In case they lead to a threat to our borders, we will respond the same way as during the Euphrates Shield operation," Erdogan told the Russian Izvestia newspaper, adding that Turkey would not allow establishment of a Kurdish state in Syria and was ready to carry out another large-scale military campaign if needed.
Turkey launched Operation Euphrates Shield in northern Syria, aimed at combating the Islamic State (IS, banned in Russia) terror group in late August, 2016. Since then the Turkish-led forces have driven IS from a number of settlements in northern Syria. In March, Turkish Prime Minister Binali Yildirim announced the successful completion of the operation, adding that Ankara could launch a new one in case of fresh security threats.
In late April, Erdogan said that some people in northern Syria want to establish their own state, hinting at the Syrian Kurds. Tensions between Ankara and the Kurds was heightened in July 2015 when a ceasefire between Turkey and the Kurdistan Workers' Party (PKK), which is outlawed in Turkey, collapsed over a series of terror attacks allegedly committed by PKK members.