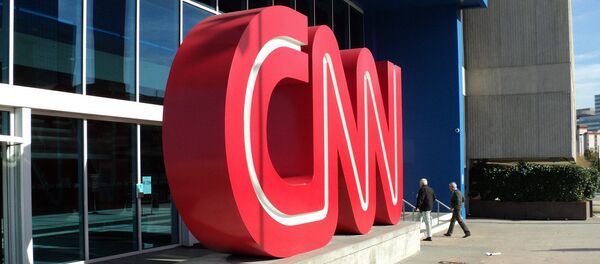 Journalists from Project Veritas, an American non-profit organization, have kicked off a new series, "American Pravda," which exposes the hypocrisy and lies of the mainstream media. CNN, America's Cable News Network, was the first news channel to find itself in the cross hairs of PV's investigative reporters.
On June 27 Project Veritas released footage of CNN Senior Producer John Bonifield, caught on hidden camera saying that the whole story about the Trump campaign's alleged ties to Russia is "mostly bullsh*t right now."
According to the CNN producer, the news channel doesn't have "any giant proof" to back its Trump-Russia narrative.
When asked why, then, CNN is "constantly like, Russia this, Russia that" Bonifield said very plainly: "Because it's ratings."
In an apparent attempt to downplay the disturbing exposure, the news channel said in a statement that "CNN stands by [our] medical producer John Bonifield," adding that "diversity of personal opinion is what makes CNN strong, we welcome it and embrace it."
However, the next video published by Project Veritas the very next day indicated that Bonifield is not the only one who believes that the CNN Russia narrative is nothing but "bullsh*t."
Speaking to an undercover PV reporter, left-leaning CNN political pundit Van Jones admitted that "the Russia thing is just a big nothing burger."
Radio Sputnik's Lee Stranahan and Garland Nixon, the hosts of the show Fault Lines, got in touch with Stephen Gordon, Project Veritas' senior communications strategist to discuss the revealing videos and the state of the US mainstream media.
As the Project Veritas journalist said, what had been exposed to date is just the tip of the iceberg.
"I'm putting mainstream media… and CNN on notice, I'm saying this publicly, on notice: we are going to drip, we are after you, we are going for the jugular of the mainstream media, we want to shut you down for the liars you are. We are going to drip-drip-drip every time you lie or gonna catch you in it," Gordon highlighted.
The problem is that the US mainstream media is by no means non-aligned. In fact, the MSM has gone after small independent media outlets on both sides of political spectrum, labeling them as "fake news."
But that's half the story.
The PV journalist called attention to the fact that the US mainstream media had been repeatedly spotted playing directly into the hands of Hillary Clinton and against her Democratic counterpart Bernie Sanders during the US 2016 presidential campaign.
According to the PV communications strategist, "it's not a left-right thing" — the MSM is pretty much in the bag of the US establishment.   
"Whoever the [US] establishment decides to be their person, it's their person, and everybody else is the enemy," Gordon stressed.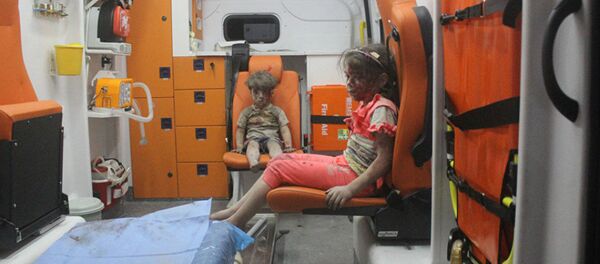 Moreover, it appears that the MSM has no scruples about manipulating public opinion, especially when it comes to foreign policy matters.
Recently, the broadcaster RT shed new light on the story of Omran Daqneesh, a Syrian boy who has been touted by CNN host Christiane Amanpour as a symbol of civilian suffering in Aleppo.
As it turned out, the White Helmets volunteers had manipulated injured Omran into being photographed instead of offering immediate help. The volunteers later went on to threaten his father after the family went into hiding to prevent any more unwanted media exposure.
Refuting the mainstream media claim that Project Veritas is a "right-wing" organization, Gordon underscored they consider themselves non-partisan and added that they have a lot of supporters to the left of the political spectrum, most notably, among Bernie Sanders voters.
The "American Pravda" project has immediately gone viral.
​During Tuesday's White House press briefing, Deputy White House Press Secretary Sarah Huckabee Sanders encouraged the American people to watch Project Veritas' videos debunking mainstream media lies.
"Frankly everybody across the country to take a look at it," Sanders said.
​Commenting on the "American Pravda" project's popularity, the PV journalist remarked that even US President Donald Trump is publishing Project Veritas videos on his personal Instagram.
Founded by James O'Keefe, an American conservative political activist, Project Veritas sees its mission as to "investigate and expose corruption, dishonesty, self-dealing, waste, fraud, and other misconduct in both public and private institutions in order to achieve a more ethical and transparent society."
"I'll tell you something," O'Keefe says in one of his "America Pravda" videos, "Change is coming, whether CNN likes it or not."