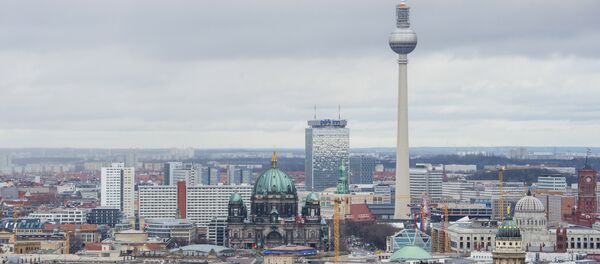 31 January 2017, 13:29 GMT
The aircraft engine giant said it would safeguard more than 7,000 jobs over the next few years in new and existing civil aerospace facilities across the East Midlands in Britain.
Rolls-Royce will be creating a new facility at its historic site in Derby for the testing of large civil aero-engines, which will create up to 200 jobs. The group is also looking to abandon its previous plans to close a machining facility in Derby, which will save around 150 jobs, initially put at risk. Eric Schulz, president of civil aerospace at Rolls-Royce said that this investment comes at a time of unprecedented growth in Rolls-Royce.
​"We are doubling the production of new engines at the same time as introducing three new engines to the market. With this investment, we are creating the capacity and flexibility to deliver on our goals, while committing to sustain employment in the UK," Mr. Schulz said in a recent statement. 
UK Business Minister Greg Clark said the investment was "good news" for the UK, which started its Brexit negotiations with the EU on June 19. 
"It's a substantial  investment. There have been larger investments, but I think what it shows is two-fold. The devaluation of the pound, even though it has knocked them around, has given a substantial commercial advantage to producing those goods in the UK rather than producing them overseas," Steve Keen, Professor of Economics at Kingston University and author of Can We Avoid Another Financial Crisis? told Sputnik.
"It's an indicator that getting the currency price down does have an impact on benefiting manufacturing. 
"Also when you have an extremely complicated, incredibly technical product like jet engines, it is not the sort of thing you easily move from one country to another. So the danger that jobs will go offshore if we don't have access to the EU, only applies to some jobs in finance, but the vast majority of positions, you want to hang on to the value chain, you want to hang on to the skill and knowledge that you have right now, and you do not move it over just because you may face a small increase in tariffs," Professor Keen added.
There were numerous reports and headlines post-Brexit of foreign investors planning to relocate their businesses from the United Kingdom to Europe, and some were considering Germany as their top choice. However Professor Keen believes that companies moving out of the UK has nothing to do with Brexit.
"I think they [businesses] are just moving. The whole idea that Brexit would cause a gigantic movement of people out of the UK in to Europe was predicated by the belief that mainstream economists have is that trade and specialization are the most important determinants of productivity. So if you end up in a smaller market, you necessarily have less specialization and therefore you lose sufficiency and you lose jobs," he said.
"But that's text book economics and it's fundamentally wrong. The real thing that determines whether you're going to have a growing or a shrinking economy is whether you're investing or not and whether credit is expanding or not. At the moment, the amount of money people are borrowing for purchases is growing which is causing the economy to rise, and it's not specialization, it's having a diverse industrial background where Rolls-Royce knows that in the neighboring area it has firms which can supply it with the goods it needs as intermediate inputs.
"On that front, the business climate [in the UK] is reasonably OK, and certainly Brexit is not the major factor that's affecting people's profitability. The major factors are the availability of credit, the expansion of demand from credit and the devaluation of the pound," Professor Keen told Sputnik. 
Brexit was a significant event, according to the professor, which got everyone's attention, but many ignored a much more significant process — an actual decline in manufacturing in general. And what Britain is witnessing now is an actual reversal of that decline.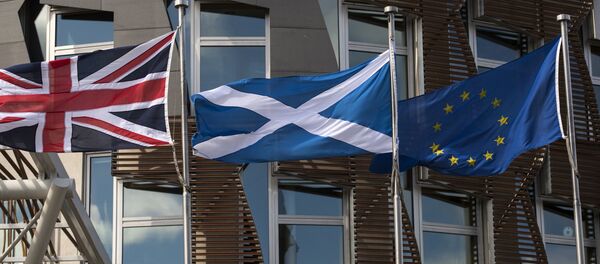 "Over the last 20 to 30 years manufacturing has gone from being about 20 percent of the UK economy to about 10 percent, and that's disastrous in the long term," he said.
According to Professor Keen, the reason why it didn't get noticed was due to it being a gradual process, but then Brexit happened and everyone immediately jumped to the conclusion that it was going to be an absolute nightmare.
"Of course nothing particularly dramatic happened on the day, but what you now have is a reversal of one of the trends that has caused British industry to decline as much as it has…
"If you want to grow, you need to have manufacturing, and this is a sign that it is on the rise rather than on the decline," Professor Keen told Sputnik.