BEIJING (Sputnik) — Russia and China are preparing dozens of agreements on cooperation in different sectors ahead of the upcoming visit of Chinese President Xi Jinping to Russia, Russian Ambassador to China Andrey Denisov said Friday.
"The full range of documents for negotiations is being discussed. They are divided into two groups: interstate and intergovernmental agreements, and corporate ones. There are dozens of documents in the second group, while discussions on many points are being held literally every day," Denisov told reporters.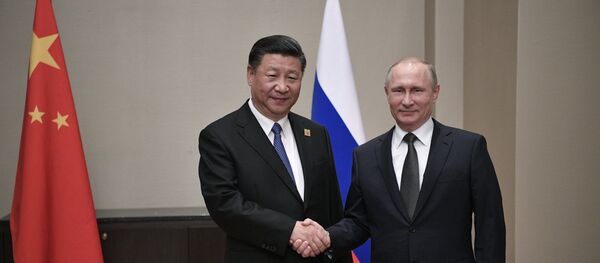 On Thursday, Chinese Assistant Minister of Foreign Affairs Li Huilai said that during Xi's visit to Russia the companies of the two countries will sign deals worth of over $10 billion dollars.
Xi is expected to travel to Russia for a two-day visit on July 3. He will hold talks with President Vladimir Putin and Prime Minister Dmitry Medvedev, with topics ranging from energy and trade to strategic cooperation.