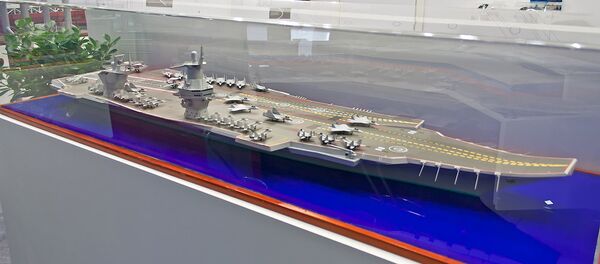 ST. PETERSBURG (Sputnik)
–
Earlier in the day, Gremyashchy, the first vessel of the project, was floated out at the Severnaya Verf shipyard in St Petersburg.
"The series will be brigade-size, or about four ships. But we should not stand still… The series will be made up of four ships, and then we will proceed to the construction of an even more modern and powerful Project 20386 corvette," Tryapichnikov said after the float-out ceremony.
He noted that it was rational to continue this series of ships at the Severnaya Verf shipyard, however, the possibility of placing orders at shipbuilding enterprises in the Far East is also being considered.
Tryapichnikov said the Project 20385 corvettes are the newest and most modern.
"It can be stated that, first and foremost, it is distinguished by the energy unit… This is import substitution, it is a new power unit that provides this ship with great seaworthiness and high speed. And, most importantly, that it is made in Russia," he said, adding that a multifunctional radar complex and upgraded weapons were installed on the corvette.
The Project 20385 corvette has a length of 343 feet, displaces 2,200 tonnes, develops speeds up to 26 knots and has an operating range of 3,800 nautical miles at 14 knots.
Project 20386 corvettes are designed to have a 358-feet length, displace 3,400 tonnes and reach speeds of up to 30 knots. The first ship in the class has been laid down on October 28 last year and is planned to enter service by 2021.