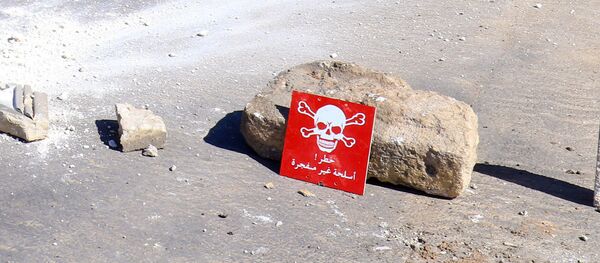 On Wednesday, White House spokesperson Sean Spicer claimed that the United States allegedly "observed potential preparations for another chemical weapons attack by the Assad regime."
Also on Wednesday, CNN, citing anonymous US defense officials, reported that US ships and aircraft have been moved into position and are ready to strike Syria if ordered to do so by the president. The broadcaster added that so far they have not been given the order to do so, since the Syrian government has not "made any further moves toward a chemical weapons attack."
In her response to the claims, Russian Foreign Ministry spokeswoman Maria Zakharova has called them provocative and said that they are directed not only against Damascus but Moscow as well.
"It is a harbinger of a new intervention," she said during her weekly press briefing on Thursday, setting out to describe what she called a typical strategy that the US could apply to Syria.
There is nothing original in Washington's claims, Zakharova pointed out.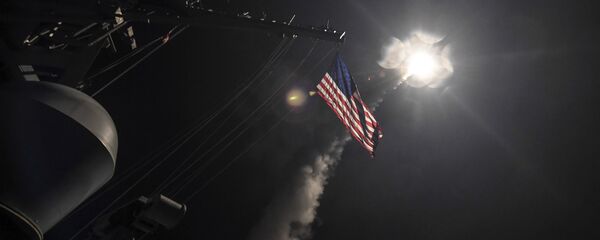 "Unfortunately, Washington has voiced new baseless accusations against the Syrian leadership that [Damascus] allegedly is planning a new chemical attack. We know about these statements, which the Washington officials have refused to support with facts. And we don't know what data was used to make such conclusions," Zakharova said. "The situation resembles a large-scale provocation both in the military and information terms, which is directed not only against the Syrian authorities, but also against Russia."
Sputnik Radio discussed the issue with Alexey Podberezkin, political analyst, Director of the Center for Military and Political Studies at the Moscow State Institute of International Relations.
"The US and its allies want to step up their military presence in Syria and move over to larger-scale military operations there. For this particular purpose, they are inventing various pretexts and don't even care whether these pretexts look real or not," Podberezkin told Sputnik.
"Unfortunately, Americans are slowly but surely intensifying the escalation and are moving to expand their military-power standoff with Russia. Every time they are testing Russia's reaction by intentionally increasing the degree of uncertainty," the political analyst concluded.