Contained within the transcript of a news conference at the Pentagon, Brigadier General Paul Bontrager, the Deputy Director for Operations with Central Command, stated when they tally the death of innocents in battle, US forces do not attempt to gather information from victims, witnesses or anyone on the ground, relying instead upon in-house estimates based on data recorded by satellite, aircraft and other surveillance platforms.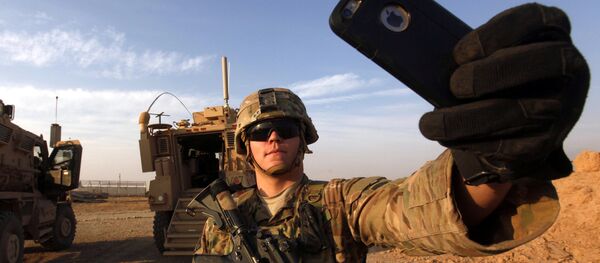 Asked to confirm that the Pentagon gathers no data from sources on the ground and that no attempt is made to visit battle or air strike sites, Bontrager asserted that the statement was true, and was "common," according to Airwars.com.
"It's a rare thing with strikes like this that we can get on the ground in person, or that we can talk to anybody on the ground," Bontrager added, cited by justsecurity.com.
Although US Director of National Intelligence Dan Coates has claimed that Pentagon investigations into the death of innocents in battle at the hands of US forces "leave no stone unturned," Washington's failure to seek data from witnesses and victims is a marked and significant flaw in their methods, as reported by justsecurity.com.
According to multiple reports, casualty figures in the wake of US airstrikes are routinely undercounted, and the new admission from a Pentagon spokesman points out the truth behind the consistent allegations by human rights NGOs in the region.
Human rights NGOs working in Afghanistan, Iraq, Somalia, Syria, Yemen and other areas of the world have long maintained that Pentagon casualty counts are far below the truth, and the latest admission appears to pull back the veil on US armed forces' secrecy surrounding the subject.
The Pentagon has long used satellite imagery to assert the progress of battle, and as NGOs begin to use the same techniques, it is acknowledged that witness and victim accounts remain integral to an accurate picture of the aftermath of battle.