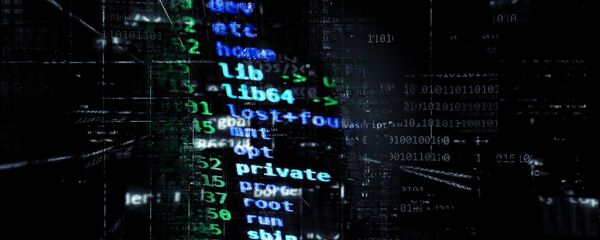 MOSCOW (Sputnik) — Ukraine's claims that Russia's special services were involved in the recent series of cyberattacks on the IT systems of country's governmental agencies and private sector are made up by Kiev and other Western countries in order to create a false threat and thus increase their security budgets, senior Russian lawmaker Igor Morozov told Sputnik Saturday.
Earlier in the day, the Security Service of Ukraine (SBU) said it had established that Russian special services were involved in Tuesday's large-scale hacker attack, albeit providing no evidence.
"All these 'Russian' cyberattacks that the United States started to talk about first and then the West and other countries followed suit – it is a fantasy, which the West tries to use in order to exaggerate the threat from Russia. It is profitable for the United States as it gives them the opportunity to increase military budgets. The US-backed satellites also benefit from this as they could receive more financial assistance," Morozov said.
The lawmaker underlined that the Russian special services only have two priorities – to provide security for the Russian civilians and to counter international terrorism.

It is likely that Kiev has fallen a victim to US cyberintelligence's latest inventions, which required testing, Morozov added.
"I think that Ukraine as a US satellite became a polygon for testing in the sector of management destruction," the lawmaker noted.
On Friday, Ukrainian police said that they had received a total of 2,108 reports of cyberattacks and opened 66 criminal cases in relation to the incident. Russian governmental and private sector was also hit as oil giant Rosneft, Evraz corporation and Russian Central Bank said that they all became the subject of the cyberattack on Tuesday. Other global companies such as Danish port operator Maersk, French Bank BNP Paribas and the Cadbury chocolate plant in Australia were struck by the cyberattack too.
The encryptor virus was initially believed to be Petya malware, but was later recognized as a new type of ransomware that Russia's Kaspersky Lab dubbed ExPetr. However on Friday, Matt Suiche, the founder of Comae Technologies cybersecurity firm, told Sputnik that ExPetr was not ransomware, but rather a wiper designated to damage infected computer systems.
Kiev has repeatedly accused Russia of perpetrating cyberattacks against the country's governmental agencies, and Moscow has, in turn, denied the allegations. In June, Russian President Vladimir Putin said that hackers could be anywhere in the world, and that Russia on a state level has not engaged in such activities.