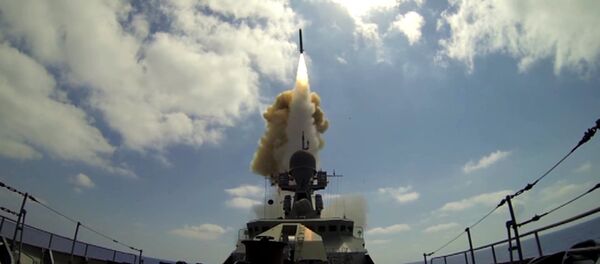 ST. PETERSBURG (Sputnik)
–
Bursuk pointed out that some foreign partners showed interest in the new Russian frigates.
"We really made a step toward our foreign partners, who wanted to purchase frigates of this project. However, the [construction of] three ships laid down at the Yantar shipyard will be completed and delivered to the Navy," Bursuk told reporters on the sidelines of the 8th International Maritime Defense Show (IMDS-2017)
Russia planned to construct six Project 11356 frigates by 2020. Two frigates have already been delivered to the Russian Navy, while one more is being tested now. The construction of the last three frigates stalled after Ukraine refused to deliver gas-turbine engines. The manufacturing of the gas-turbine engines is now being carried out at the NPO Saturn plant in the Russian city of Rybinsk.