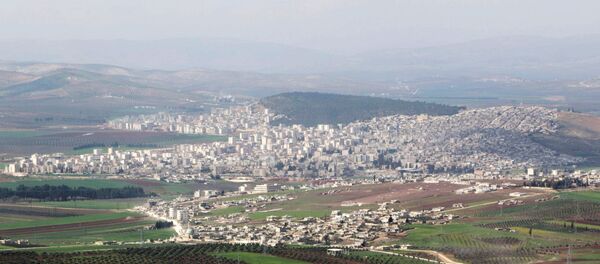 ANKARA (Sputnik) – The first targets of the operation will be the town of Tall Rifat and the Minaq airbase, Sabah reported citing its sources.
The offensive will be launched from the towns of A'zaz, Kaljibrin and Marea eastward and from Idlib westward.
Ankara is reportedly holding consultations with Moscow on the new operation. Later on Sunday, Turkish President Recep Tayyip Erdogan will meet with Russian Defense Minister Sergei Shoigu.
Afrin is located in the province of Aleppo and belongs to the de facto autonomous region of Rojava, proclaimed by the Kurds in the north of Syria. Turkey considers the Syrian Kurdish associations to be a wing of the Kurdistan Workers' Party (PKK) banned in the country.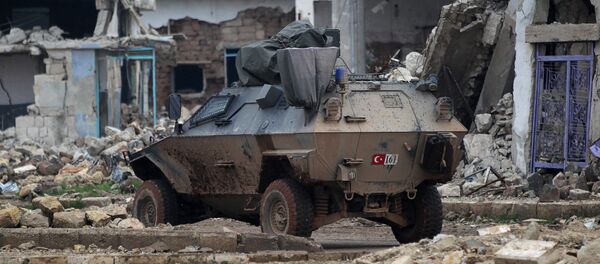 On August 24, 2016,
Turkish forces
, supported by Free Syrian Army rebels and US-led coalition aircraft, launched a military operation dubbed the Euphrates Shield to clear the Syrian border town of Jarabulus and the surrounding area from Daesh terrorist group. The campaign was the first Turkey's incursion into Syria, however, earlier Turkish forces attacked Kurdish positions in Syria from its side of the border. The operation has been widely criticized both by the Syrian Kurds and Damascus, who have accused Ankara of violating Syria's territorial integrity.
As Jarabulus was retaken, the joint forces of Ankara, the coalition and Syrian rebels continued the offensive southwest. In the end of February, Chief of the Turkish General Staff Hulusi Akar said that the city of al-Bab was under control and the goals of the Euphrates Shield operation in Syria had been achieved. The campaign ended on March 29.