MOSCOW (Sputnik) — He pointed out that the Nord Stream-2 was a commercial project.
"Despite all these games around the Nord Stream-2 project, it will be realized. It meets the interests of both Germany, in the first place, and the European economy in general," Chizhov said in an interview with the Rossiya 24 channel.
"The Nord Stream-2 is not even an invention of the Russian side, not an invention of Gazprom. It's an initiative of all partners," Chizhov reminded.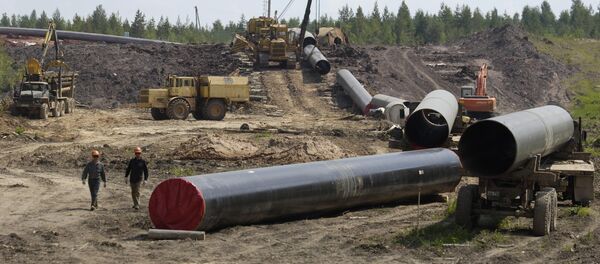 The Nord Stream-2, which will include two gas pipelines from the Russian coast, through the Baltic Sea, and on to a hub in Germany, will not be subject to all of the regulations of the EU internal market, under the umbrella of the Third Energy Package, as it will not pass through the terrestrial part of the European Union.
In order to make the project comply with EU regulations, the European Commission has requested the negotiating mandate, which should be approved by the EU member states. However, German Chancellor Angela Merkel said that such a mandate was unnecessary, nonetheless, adding that some legal issues should be cleared up.