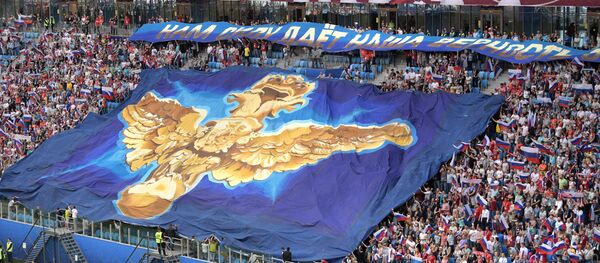 MOSCOW (Sputnik) – The deputy energy minister noted that Russia had resorted to this practice during the 2014 Winter Olympics in Sochi as well as the 2017 FIFA Confederations Cup.
"That is also a worldwide practice … In all countries automatic equipment is distant with a possibility to be driven through automatic control systems and through computers. That was used everywhere. That is a worldwide practice. There were millions attempts to intrude in these systems from the outside during the London Olympics," Cherezov said.
He pointed out that during the big sport event these systems are usually switched off and localized while the facilities are driven by people.
"That rules out hackers' attacks," Cherezov said.
On June 17, the FIFA Confederations Cup kicked off in Russia and continued until Sunday. Four Russian cities hosted the matches, including Moscow, St. Petersburg, Kazan and Sochi.
The 2018 FIFA World Cup will be held across 11 Russian cities in June and July 2018. The event will be the first ever World Cup to take place in Eastern Europe.