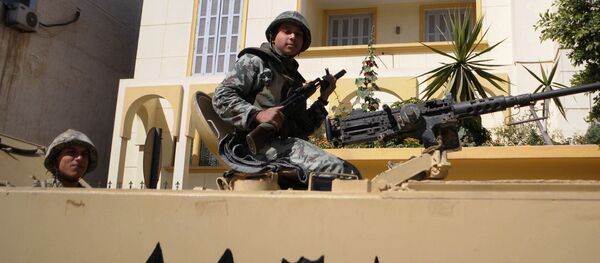 CAIRO (Sputnik) – The command of the Libyan National Army (LNA), headed by Gen. Khalifa Haftar, expects to gain control over the country's capital without entering an open armed confrontation, LNA's spokesman Ahmed Mismari said Tuesday.
"We hope to enter Tripoli without an armed confrontation, with the help of its citizens," Mismari said at a press conference in Cairo.
Mismari noted that over 5,000 LNA servicemen died in fighting with Islamists during the Army's four-year existence.
The LNA presently involves 60,000 servicemen, Mismari added.
Libya has been in state of a civil war since Muammar Gaddafi was overthrown in 2011. From that point on, the country has been governed by rival governments, namely, the Council of Deputies based in Tobruk and the Tripoli-based General National Congress.
In December 2015, the warring parties signed the Libyan Political Agreement, also known as Skhirat agreement, which established a unity government between Libyan rival factions. As such, the rival governments agreed to create the Government of National Accord (GNA), form the Presidency Council and end the political impasse in late 2015. Backed by the United Nations, the GNA in Tripoli, headed by Libyan Prime Minister Fayez Sarraj, started its work in late March 2016, despite the lack of support from the Tobruk parliament, which allies itself with the LNA.