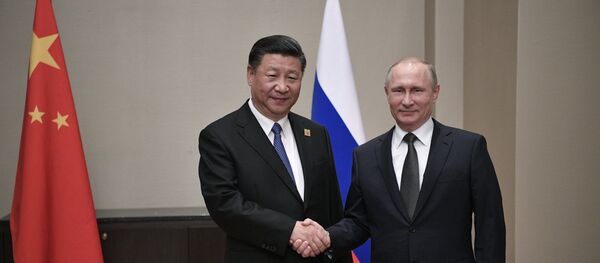 MOSCOW (Sputnik) — Speaking about the forum, Gromov noted that there had never been more impressive platform for the cooperation between leading media of the two countries, noting that Russia had not held such events with another countries. He added that the Russian and Chinese media in fact formed a unique direction for cooperation, which was carried out within all sectors of media: television, Internet, radio, book publications, cinema, animation and many others. The Russian official emphasized that the collaboration in media sector required very high level of mutual understanding and trust, which existed between Russia and China.
"In recent years our media built up completely unique relations. We started small, but at the moment the number of joint project is counted not in tens, but in hundreds. Even the plan of events for the cross-years of media is not just an official plan, it is more than 250 bilateral initiatives," Gromov said.
Gromov also told journalists, that Russian President Vladimir Putin and his Chinese counterpart Xi Jinping would be present during the signing ceremony of the agreement on the launch of Russian TV-channel "Katyusha" in China, which would be held in Kremlin later in the day.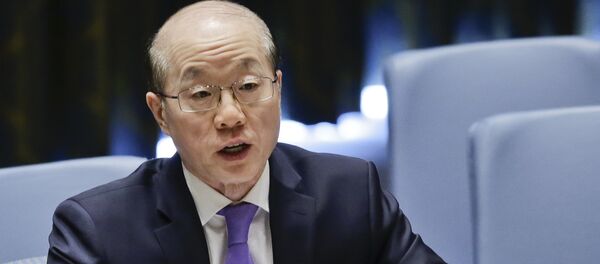 "We have made a long way to this [opening a Russian TV-channel in China], and we are grateful to our Chinese friends and partners for the constructive cooperation. I am sure that the representatives of the Channel One, who have a very big experience, will create a high quality and decent product, which will enjoy well-deserved success among the Chinese audience," Gromov said.
Earlier on Tuesday, the third Russian-Chinese media forum, held as a part of the 2016-2017 Year of the Russian Media in China and the Year of the Chinese Media in Russia, kicked off in Moscow. The forum, participated by over 120 heads of Russian and Chinese media, was timed to coincide with the Xi's visit to Russia on July 3-4. Putin and Xi are also scheduled to meet with several Russian and Chinese media representatives later in the day.
Xi is currently in Moscow to hold talks with Putin and Prime Minister Dmitry Medvedev, with topics ranging from energy and trade to strategic cooperation. On Thursday, Chinese Assistant Minister of Foreign Affairs Li Huilai said that during Xi's visit to Russia the companies of the two countries will sign deals worth of over $10 billion dollars. On Friday, Russian Ambassador to China Andrey Denisov confirmed that the two countries were preparing dozens of documents for the upcoming visit.