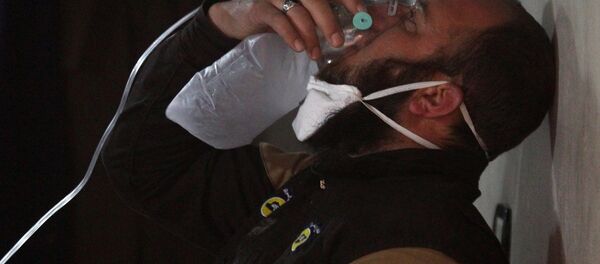 MOSCOW (Sputnik) — The statement comes as the White House
claimed
last week that a new attack involving chemical weapons was in the works by the Syrian government, however, declined to present any evidence. Washington vowed to make Syrian authorities "pay a heavy price" in case of chemical weapons use.
The Kremlin commented on the White House's claim and said that it considers US' threats against Syrian legitimate leadership to be "unacceptable." Damascus also denied the information.
"The sides emphasize that in matters of chemical weapons in Syria, all parties, with respect to Syrian sovereignty, must support the efforts of the Organization for the Prohibition of Chemical Weapons [OPCW] and relevant UN structures to conduct an independent and comprehensive investigation in order to obtain irrefutable evidence, establish genuine circumstances and draw conclusions that are capable of withstanding the verification by facts and time," the statement says.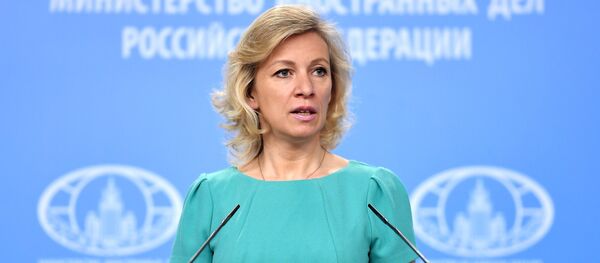 According to the document, Russia and China "strongly condemn any use of chemical weapons anywhere and by anyone."
Russia and China on Tuesday called for respecting the sovereignty and territorial integrity of Syria, as well as for a political solution to the Arab country's crisis through an inclusive dialogue.
"The parties underline the necessity of respecting the sovereignty, independence, unity and territorial integrity of the Syrian Arab Republic, call for settlement of the Syrian crisis in a political and diplomatic manner through broad intra-Syrian dialogue without any preconditions and external intervention, for a search for a political settlement option that matches the particular Syrian conditions and takes the concerns of all the parties to the conflict into account," the sides said in a joint statement issues after a bilateral meeting between Russian President Vladimir Putin and his Chinese counterpart Xi Jinping.
Moscow and Beijing also support the UN-facilitated collective efforts to combat international terror in Syria, and endorse the positive role Astana peace talks play in discontinuing war and violence across the country. They also welcome the Geneva talks between representatives of Syrian government and the opposition, the statement said.
Damascus has repeatedly denied any involvement in the incident and said that the Syrian government doesn't possess chemical weapons as the full destruction of Damascus' chemical weapons stockpile had been confirmed by the Organization for the Prohibition of Chemical Weapons (OPCW) in January 2016.