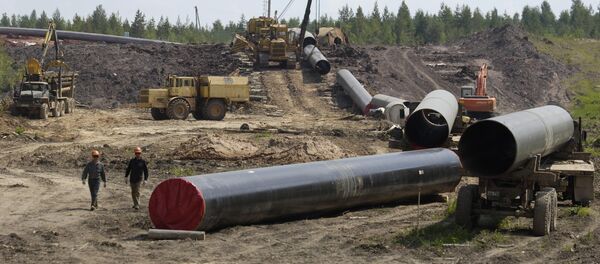 MOSCOW (Sputnik) — On Sunday, Serbian President Aleksandar Vucic told Sputnik that Serbia hopes to construct a gas pipeline, possibly with the help of Russia, from the border with Bulgaria through Serbia to Bosnia and Herzegovina, Republica Srpska, Kosovo and Croatia. According to Vucic, the plan would become possible in case of successful construction of a gas hub in Bulgaria.
"I think it would be very useful for Serbia, especially in case Gazprom does not sign a new agreement with Ukraine in 2029, and we will be left without gas. In that case, this pipeline would be the only way for the 'blue fuel' to reach [Serbia]," Vuletic said.
According to Vuletic, Serbia is capable of constructing all the necessary infrastructure to join the Bulgarian pipeline on its own and within two years. The most important thing in this case is a clear guarantee of Bulgaria and the European Union that there will be supplies of gas.
If implemented, the project could provide Serbia with between 100 million and 150 million euros ($114 million-$171 million) per year, according to president Vucic.