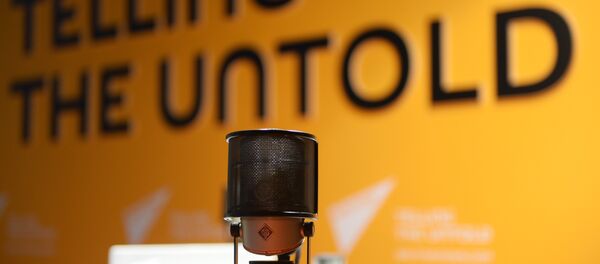 MOSCOW (Sputnik) — The agreements were signed on the sidelines of the third Russia-China media forum in Moscow, during which about 20 bilateral agreements between Russian and Chinese media are expected to be signed.
Dmitry Kiselev, the director general of the Rossiya Segodnya International Information Agency, presented Sputnik at the signing ceremony, while the Chinese side was represented by Zhou Zongmin, a vice editor-in-chief for Xinhua, and a deputy editor-in-chief for Guangdong Radio and Television.
The Sputnik-Xinhua strategic partnership prescribes an enhanced news content exchange in covering events in Russia and China, as well as exchanges between both sides' language sections. Moreover, the agreement prescribes exchanges of analytic content, joint events and training seminars for journalists.
The agreement with the Guangdong broadcaster prescribes the exchange of the latest information and joint events in different formats such as forums, seminars, contests and round tables.
Sputnik is a news agency and radio network with multimedia news hubs in dozens of countries. Sputnik broadcasts through its websites in over 30 languages, as well as analog and digital radio, mobile apps and social media. Sputnik newswires, available by subscription, run around the clock in English, Arabic, Spanish and Chinese.