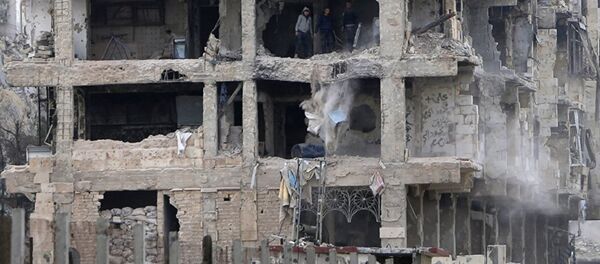 "Every month more and more people want to go and serve, especially a lot of young people, who started joining after Aleppo was liberated from the terrorists," Namid-Ali Ibrahim, head of the central military registration and enlistment office of Aleppo said.
He added that since January, hundreds of local residents have joined the defenders of Syria.
He noted that young people go into the army consciously, with the desire to free the country from the terrorists and return Syria to peace and normalcy.
The officer specified that at present there are no specific deadlines for the retirement of soldiers and sergeants. Before the war, the duration of military service did not exceed 18 months. However, new recruits must serve in the military until victory is achieved.
Syrian Arab Army conscripts are drafted year-round; every young man is obliged to appear at the military enlistment office immediately after his 18th birthday.
However, students who are enrolled in a university are granted a postponement until the end of their studies. 
According to the law, those who do not appear immediately must serve two additional months in the army for every month they miss.
Namid-Ali Ibrahim specified that if two sons are raised in one family, their tours of duty will happen consecutively so that their parents aren't left alone.
On December 23 last year, Russian Defense Minister Sergei Shoigu announced the completion of the operation to liberate Aleppo from the terrorists.